No matter the business, culture is vitally important for leading happy and hard-working teams. But sometimes, less can be more, a director has flagged.
Speaking on a recent episode of the Secrets of the Top 100 Agents podcast, William Chan expressed the belief that no employee will ever work as hard as their business owner — and nor should they be expected to.
A director at Sydney's Marshall.Chan.Yahl., Mr Chan said the biggest lesson he has learnt since owning a business is how best to grow a team.
"A lot of the time, you have the same expectations of your team members — like assistants and associates — as you do for yourself," he acknowledged.
"But I think no one's ever going to work as hard in your business as yourself.
"And so, if they can only do 70 or 80 per cent of what you do, you should be happy!"
In a similar vein, he also urges team leaders against overworking staff or pushing employees too hard.
It's a lesson Mr Chan has learnt from personal experience: "In the beginning, when I was hiring people, I was running pretty fast and I expected everyone to do the same.
"But these days, I might expect only 70, 80 per cent. I'm very happy with that.
"When you start out as an agent, you want to grow your team, you put someone on and then you just do the work and expect that everyone's going to do it with you."
Mr Chan said that, over time, he's come to realise his mistakes: "No one's perfect."
Acknowledging that he himself had to "be a certain way" to lead his team, he said creating the loyalty you want to breed is an important thing to remember.
And it's paying off: "We have that now at Marshall.Chan.Yahl — and especially in my own team."
It's also had an impact on staff retainment, with Mr Chan emphasising team longevity as "very important" to their business model.
"We've really got a great culture going on. People come to work really happy and willing to go [and] work harder and get results," he said.
But it's not just realistic demands and workload expectations that keep people engaged, he considered.
The director advises: "Treat them well, make sure they're well remunerated, and have enough breaks and enough rest."
For more insights, you can listen to the full conversation with William Chan here.
ABOUT THE AUTHOR
---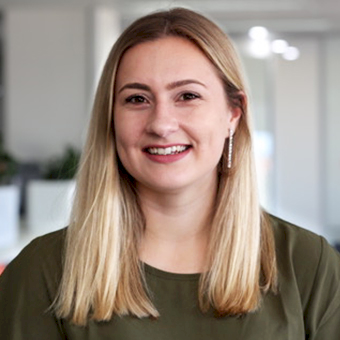 Grace is a journalist across Momentum property and investment brands. Grace joined Momentum Media in 2018, bringing with her a Bachelor of Laws and a Bachelor of Communication (Journalism) from the University of Newcastle. She's passionate about delivering easy to digest information and content relevant to her key audiences and stakeholders.