Staff retention, wellness initiatives and workplace culture all go hand in hand, according to one Launceston-based agency director.
Director and property manager at Key2 property Tameka Smith has said that starting out as a new business, staff retention was an extremely important consideration for the business.
Conceding that real estate agencies generally do not do enough to support the wellbeing of their staff, she said that during her own 18-year career, she had "experienced and seen good and bad, more bad than good" of wellness initiatives in the workplace.
So, when it came to kicking off Key2, "this was one thing that was extremely close to my heart and I wanted to get it right for our team".
Ms Smith said there's no "one-size-fits-all" approach to integrating wellness into the workday, acknowledging every staff member as different.
It means they offer many initiatives aimed at promoting wellness — not just one.  
Some of the opportunities Key2 Property does provide to its staff include fruit baskets in the office as opposed to junk food, personal training sessions, walking meetings and an office community garden.
Employees also receive a volunteer for work day, where they can choose a day each year to volunteer at their favourite charity and receive full pay.
Another initiative used by the Key2 team is the "no one left standing policy".
Ms Smith said this ensures "no one is left working in the office alone at the end of the day — everyone pitches in to ensure everyone walks out on time and together!"
Super flexible working hours, personal and professional development that is tailored to suit each individual, and monthly social club activities are just some of the other ways Ms Smith said Key2 Property works hard to make sure that the team enjoys going to work.
According to Ms Smith, the emphasis on wellness is paying off: "I believe that we have one of the best office cultures in Australia, where our team want to and enjoy coming to work."
The agency was recently awarded for Wellness Initiative of the Year at the Women in Real Estate Awards for its efforts.
"We have an extremely high staff and client retention rate in the office," she stated, considering company culture — and wellness — as being integral to retaining team members.
Not only that, "our clients can see that our team are happy; this is shown by the level of service that is offered and the amount of positive reviews we receive".
"It reduces the churn and burnout of staff," she reflected, adding that "great staff will stay and be far more productive if they feel appreciated and well looked after".
For agencies who are looking to implement wellness strategies of their own, Ms Smith has the following advice: "Do it. Involve your team. Ask them what they would like (within reason). Set incentives around it.
"The healthier and happier your team, the more productive and successful your business will be!"
ABOUT THE AUTHOR
---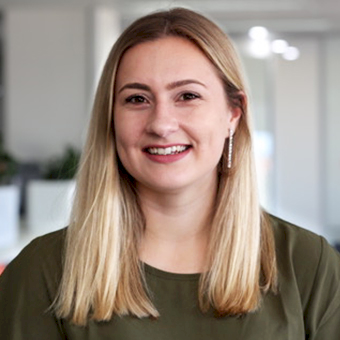 Grace is a journalist across Momentum property and investment brands. Grace joined Momentum Media in 2018, bringing with her a Bachelor of Laws and a Bachelor of Communication (Journalism) from the University of Newcastle. She's passionate about delivering easy to digest information and content relevant to her key audiences and stakeholders.