Celebrating only its seventh year in operation, an Australian real estate group has revealed a 40 per cent increase in sales over the last 12 months.
@realty recorded 3,800 settlements over the 2020 calendar year.
But while the brand has acknowledged the resilience of real estate in Australia throughout such uncertainty, it believes the network's success has more to do with strategy than sentiment.
According to @realty's managing director, JJ Taylor, a cornerstone of the business "has always been our ability to strategically respond to the market and to the needs of our agents and clients".
"The introduction of uncapped commissions and payment ahead of settlement saw an influx of agents join us, expanding our reach across the country and, in turn, providing us with the ability to meet increased demand for vendors and lift our sales results," Mr Taylor outlined.
"This is proof the secret to good business is creating change, rather than relying on favourable circumstances."
Reflecting on the business' success, the CEO has expressed his pride in what the group accomplished through COVID-19.
"Last April, @realty, like everyone else, was in uncharted waters with COVID-19 disrupting the entire world," he began.
"We were unsure what the market was heading for, so we looked at how we could help agents sustain their business."
It led to the introduction of new business model OASIS, and the launch of the uncapped earning scheme just one month later, before commissions paid on unconditional contracts was added on in October.
He considered it to be these changes, alongside the network's cloud-based technology platform, that "enabled agents to continue working even during lockdown".
The executive tips 2021 to be an even bigger year for the business with the launch of @realty insurance. The new investment service aims to provide comprehensive building and contents protection for home owners and to give its agents another tool to streamline the sales process.
Mr Taylor said the newest offering is "a response to purchasers increasingly looking for better protection for their biggest asset in these uncertain times".
As it celebrates its seventh birthday, @realty now has more than 625 agents, with dozens of independents and boutique agencies under the brand banner.
Flagging the continual adding of new services and expansion of the network in the future, Mr Taylor has reflected in just how far the group has come, commenting that "we started @realty with just a handful of staff and an ambition to create a new model for the Australian real estate industry".
"Our rapid and sustained growth shows we have got it right in terms of balancing our business and looking after our people," he concluded.
ABOUT THE AUTHOR
---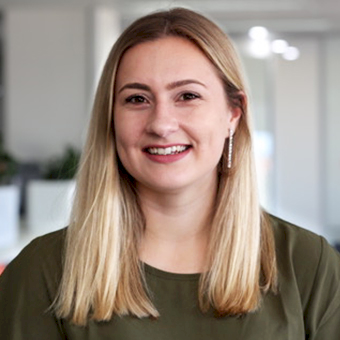 Grace is a journalist across Momentum property and investment brands. Grace joined Momentum Media in 2018, bringing with her a Bachelor of Laws and a Bachelor of Communication (Journalism) from the University of Newcastle. She's passionate about delivering easy to digest information and content relevant to her key audiences and stakeholders.