Building a business from the ground up is no easy task, and yet, here you are being your own boss.
Imagine what you went through to reach this point. It deserves a pat on the back and a bit of celebration. It just goes to show how competitive you are and how much drive you have in you. And being the competitive entrepreneur that you are, starting a business is just the first part of the journey. The next goal would be to grow it.
Growing a business, just like starting one, is not a walk in the park. It poses a different set of challenges that will test your problem-solving skills and patience. Challenges that demand a unique approach or even present you with new opportunities. They are demanding, but at the same time, with the right mindset, fun to tackle. Overcoming one just gives you that feeling of satisfaction and personal growth. With that said, what are the challenges you will face when growing your business? What are those things that will encourage you to think outside the box and move out of your comfort zone?
Your work culture
Growing your business means that you are ready to compete with the big boys in the market. To stay competitive with other companies, you need to thrive in the market. How do the big companies do it? One factor is the work culture. Having a great work culture allows your employees to drive your business forward and go toe to toe with more established brands. "Why?" you ask? Let me answer that by asking you another question. In any business, who in your company has the most contact with the customers? That would be your employees. Keep your employees happy. Determine what your work culture is and change it if need be. Having an awesome work culture not only helps retain high performers in your company, but also attracts new ones which are essential if you want to grow your business.
Responding to the competition
Growing your business all boils down to extending your reach to potential new customers. You will soon find out that the competition is fierce in this stage of your business, and if you are not prepared, you will lose your way. Keep your focus and do what you do best. Always communicate to the prospects about what makes you unique and show your value. This is the time where you have to get creative. Shake things up. Disrupt the traditional way of doing things.
ABOUT THE AUTHOR
---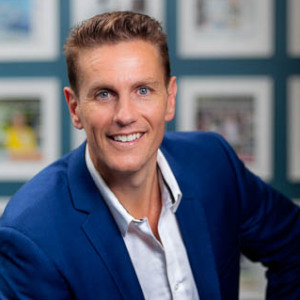 James Short has been assisting principals and directors lead and grow their businesses for the past six years. Taking them from being stuck, unclear and not moving forward to having that clarity, direction and accountability within their organisation.