McGrath Parramatta has taken on a new name as it expands its footprint with a new office and new recruits.
It's now known as McGrath West Group incorporating McGrath's Parramatta and Blacktown agencies in a new franchise led by Kon Stathopoulos
Growth is clearly on the agenda for Mr Stathopoulos, with the group welcoming Joel Hollings and Amit Nayak into the partnership as a result of the restructure.
"Joel Hollings has been a million-dollar agent with McGrath for over five years, leading its dominance in the Blacktown market and has consistently featured in the REB Top 100 Agents and Dealmakers ranking," the principal said.
"Equally, Amit Nayak has been the top agent in Westmead and Wentworthville since 2015.
"I'm excited to welcome both Joel and Amit as my partners in the newly established McGrath West Group."
In a bid to grow the business quickly, the three partners have been behind a recruitment drive, which has already added six new team members to the group.
"I also welcome Rowan Thredgold, Arthur Kolovos and Brad Panayiotou, Emma Watson, Anita Mirosevic and Magdalene Mitsis to our expanded team of 24 highly trained property professionals," Mr Stathopoulos said.
The growth plans come as McGrath Parramatta recorded a 500 per cent increase in sales listings and volumes since June 2020.
Between them, McGrath's Parramatta and Blacktown teams "cemented the agencies' dominance in the local market over five consecutive months as number 1 for sales and listings in the region", a statement from the network highlighted.
Now, with the support of a larger base, Mr Stathopoulos is aiming to fill an identified gap in the marketplace, by leading a "customer-centric, technology-focused, high-speed and high-performance culture".
"Our focus revolves around servicing the agent," the principal stated.
"In our business, the agent is the customer, as it is the agent that holds the relationship with both the vendor and the buyer."
The group is employing an "engine room" approach to servicing staff, which will remove all administrative tasks from the agent, and has invested in technology to allow the agents to act more quickly.
It's also been reported that the agency has built a "lead lab", set to drive more buyers to agents' listings and create more listing opportunities, with the view to building out the business's property management portfolio and provide stronger revenue streams for the business.
He believes that "one of the key attraction points for top-performing agents partnering with us is their ability to significantly grow their sales business due to the culture, training and coaching platforms".
ABOUT THE AUTHOR
---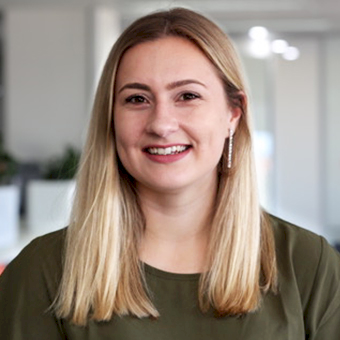 Grace is a journalist across Momentum property and investment brands. Grace joined Momentum Media in 2018, bringing with her a Bachelor of Laws and a Bachelor of Communication (Journalism) from the University of Newcastle. She's passionate about delivering easy to digest information and content relevant to her key audiences and stakeholders.