By cutting red tape and enabling automatic mutual recognition (AMR) of real estate agents and other tradespersons holding state-based occupational licences, the federal government expects to boost the economy by $2.4 billion over the next decade.
It appears the federal government is forging ahead with the reform, which aims to create a uniform scheme for AMR and forms part of the government's economic recovery plan post-COVID-19.
Under the reform, real estate agents, builders, electricians, plumbers, architects and security guards who currently hold an occupational licence in their home state or territory, and who want to do the same work elsewhere, "will be automatically deemed to have the necessary licence", federal Treasurer Josh Frydenberg said.
"These workers will also not need to pay any additional fees or apply for additional licences," his statement continued.
According to the Treasurer, the current mutual recognition regime "is complex, costly and imposes an excessive regulatory burden on businesses that operate across jurisdictions".
The announcement comes after the Prime Minister, state premiers and the Northern Territory chief minister signed an intergovernmental agreement for the federal government to establish the scheme and the states and territories to implement a uniform and national scheme for AMR in December last year.
According to the government, more than 124,000 workers who currently work across borders will benefit.
An additional 44,000 workers are expected to work across state and territory borders following the reforms.
"In particular, the reforms will benefit those workers living in border regions, those who relocate temporarily for work, fly-in fly-out workers, and people who provide services remotely," Mr Frydenberg said.
He flagged that it would be time and cost savings associated with AMR that should increase GDP by $2.4 billion over a 10-year period. 
Last December, the Real Estate Institute of Australia (REIA) had slammed the inclusion of real estate professionals in the occupational mobility project. 
President Adrian Kelly was quoted as saying that "while it makes sense for a plumber to be able to change a tap washer across states as the process is the same, it is not so with property transactions".
He had noted different legislation and multiple regulators as impacting each respective state and territory. 
At the time, the president cited concerns that customers could be left "critically exposed" by any "taken to be registered" agent operating across states. 
He called instead for the implementation of legislation that would benefit all real estate stakeholders, as well as state and territory governments, with any automatic deemed recognition honouring national training reforms that require a Diploma of Property Services for a business owner and a full Certificate IV for associates or equivalents.
Read the REIA's stance on the profession's inclusion in the automatic mutual recognition reform here. 
ABOUT THE AUTHOR
---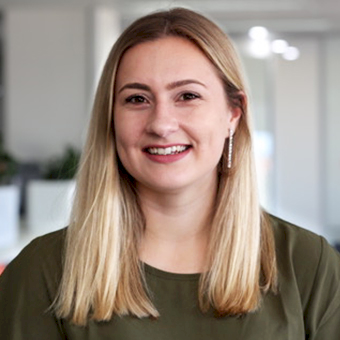 Grace is a journalist across Momentum property and investment brands. Grace joined Momentum Media in 2018, bringing with her a Bachelor of Laws and a Bachelor of Communication (Journalism) from the University of Newcastle. She's passionate about delivering easy to digest information and content relevant to her key audiences and stakeholders.