Before you became a business owner, you were probably working for someone else. Perhaps for a company that is in the same market as your company is. Think back on those days and try to remember what caused you the most stress.
Is it the high-profile projects? Meeting project deadlines? Dealing with unco-operative teammates? Or is it not getting enough support from the management or your team leader? While the others are certainly sources of stress, they pale in comparison to the stress levels caused by not getting support from your managers.
You are the leader and if your team is not performing well, it is your responsibility to see what is causing the problem. Before you start looking at the team members, you first have to examine yourself. Are you giving them enough support? If you have experienced being in a team or working for someone else, you know how it can be so frustrating and stressful to not have the management's support. In fact, 37 per cent of employees have quit their jobs because of poor leadership. Maybe you yourself have quit a job because of that same reason. So now that you are the leader, how can you prevent making the same mistake? What are the ways you can support your team?
Stick up for them
Just like leaders, teams will get criticised. It's part of your role as a leader to find out what the issue is, but whatever the case is, your default position should be to stand behind your team. Stick up for them. This does not mean ignoring the problems or issues caused by them but showing them that you are willing to stick up for them when needed. This is about promoting trust. As we all know, trust is one of the foundations of any great team. When you show your team that you trust them, they, in turn, will give theirs.
Don't sweat the small stuff
Don't get too worked up with the small stuff. List all of your top priorities and ensure that the team is aware of them. Keep the list in plain sight. This will ensure that your team knows exactly the direction you want them to go. Yes, there are small details that you can track, but they should not be the main focus. Putting too much focus on them will just turn into nitpicking, which in turn adds unneeded stress to you and the team.
ABOUT THE AUTHOR
---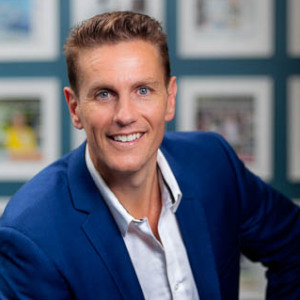 James Short has been assisting principals and directors lead and grow their businesses for the past six years. Taking them from being stuck, unclear and not moving forward to having that clarity, direction and accountability within their organisation.