Harcourts Australia has revealed a new executive appointment, nabbing a consultant and former real estate executive to take on the newly created role of chief operations officer.
From 3 May 2021, Lisa Pennell will be taking on the "key leadership role" for the real estate network.  
The new appointment comes after Ms Pennell was engaged by the company in late 2020 to consult on a number of "important strategic projects", according to Harcourts Group Australia CEO Marcus Williams.
He said: "It is a real coup to add her enviable track record of success and impressive mix of skills to the role, including strategy, negotiation, crisis management, leadership and marketing.
"I am thrilled to say she will be a great asset to our team."
Commenting on her new role, Ms Pennell said: "Having worked with Harcourts Australia as well as the international team firsthand as a consultant, I have no hesitation in backing the group's ambitions by taking on the challenge of the COO role in Australia.
"Harcourts is a great brand that's really on the move, and I fully expect the goals in place to be realised over the coming years."
She also expressed that she is looking forward to working closely with Mr Williams "as well as the rest of the 120-member corporate team and 400-plus office network in Australia".
Ms Pennell's most recent executive-level role was as the head of marketing at Ray White, which she held until May 2020.
She considers "the biggest risk to any business in the current landscape is to have a brand gap, where the business capability does not match the customer promise or expectation".
"Market success in any industry often leads to complacency — it happened most recently with Holden, a previously dominating force in the car industry; we saw it with Nokia in the telco industry and Kodak even before that," she continued.
Mr Williams has highlighted that "Lisa's appointment as COO is the next step in our aim to be #1 in Australia".
The newest appointment comes as Harcourts Group Australia confirms its intent to become a juggernaut of Australian real estate.
Having recently celebrated its most successful year in business, the CEO said: "Regardless of whatever headwinds come our way, we have continued to take market share year-on-year."
It follows a string of recent leadership appointments from the group, namely, Christian Hamilton moving into the role of head of auctions Australia and Karmen Costigan as head of property management. 
"We have a serious growth strategy in place for Australia and have no doubt Lisa will be a crucial part of our success going forward as we strive to match the dominant market position we already hold in New Zealand," the CEO concluded.
ABOUT THE AUTHOR
---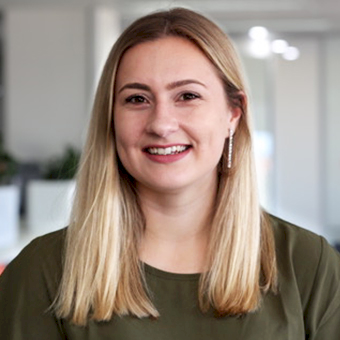 Grace is a journalist across Momentum property and investment brands. Grace joined Momentum Media in 2018, bringing with her a Bachelor of Laws and a Bachelor of Communication (Journalism) from the University of Newcastle. She's passionate about delivering easy to digest information and content relevant to her key audiences and stakeholders.