A consultant has weighed in on the ways agency leaders can ensure they are getting the best out of their business — and puts staff as the number one priority. Here's what you need to know.
The PM Consultant, Brett Wheatland, has told REB that he sees culture of any business as a "critical part of its success and its ability to deliver consistent results to clients, time and time again".
He stated that it is extremely evident that agencies that emphasise the importance of great culture have a much greater success than those that don't.
Quoting Sir Richard Branson, Mr Wheatland said "if you take care of your staff, they will take care of your customers".
"It really is that simple," he said, before adding that a culture-focused business "provides the best environment for employees (and employers) to learn, grown and engage in being part of something bigger than just a pay cheque".
"Those that reserve their focus strictly to policies, procedures, hierarchy and a bottom line are these days considered more traditional operations and can lose sight of the fact the relationship of employment is more than just an exchange of remuneration, but something greater, and job satisfaction is the return benefit for those employees involved," Mr Wheatland outlined.
"Happy staff are always more engaged, more committed and more productive."
So, how can business owners, principals and leaders ensure they are providing the right cultural environment for their staff?
According to the consultant, "it all starts at the top".
"Having the right mindset and approach in concreting an agency culture is no small feat, but it is something that must be embraced by the business leaders as an important part of the work environment."
It's why he urges business leaders to lead by example, always, and remember that "it starts with you".
"Your team is an extension of your leadership, and your beliefs and opinions, attitude and behaviour will help design your culture," he reiterated.  
The consultant acknowledges that COVID-19 was tough on team culture, but sees maintaining a business space — whether that's an office or a hub — as "still an excellent way to concrete a cultural environment for a team".
"You still need to have your own space", he conceded, to provide stability, strength and a sense of space.
On this point, Mr Wheatland encourages shifting ways of working, and thinking.
"Try changing up the office set-up, mix it up a little, rotate your work-from-home days and challenge the norm in finding new ways to take the business and its people to new levels in this ever-changing world," he offered.
He also said: "Bringing the team together (literally) at regular intervals is crucial, and keeping those Zoom meetings to non-essential engagements is great for business efficiency and flexibility — but not the answer for all connectivity."
This is why the consultant recommends team building exercises, weekly team connections, one-on-one check-ins, group training and whiteboarding sessions as "brilliant" ways to keep touch points a positive experience.
Not sure where to start? Here are some of the most beneficial changes Mr Wheatland said business leaders can make to a team's culture:
Hire people based on attitude, not just aptitude.
Include, collaborate and encourage. 
Celebrate, reward, provide incentives and recognise the wins.
Set goals, share ideas, feedback and cross-train your team.
Monitor your progress, not your people.
Trust your team and also trust your heart.
For those who still don't know where they should start, Mr Wheatland recommends finding someone who can help you pave the way so that you are able to educate yourself on how to build the right culture for you and your business.
He also said that by building and providing the right resources to your team, you can "train, learn and grow together".
"You're never too young or old to learn," he stated.
ABOUT THE AUTHOR
---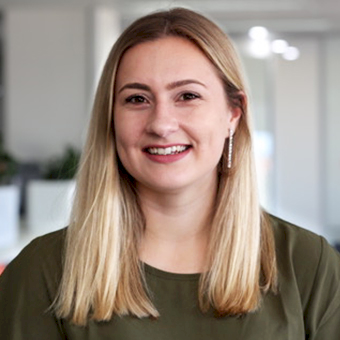 Grace is a journalist across Momentum property and investment brands. Grace joined Momentum Media in 2018, bringing with her a Bachelor of Laws and a Bachelor of Communication (Journalism) from the University of Newcastle. She's passionate about delivering easy to digest information and content relevant to her key audiences and stakeholders.