It's the low interest rate environment that has ensured the property market to continue its boom-time run, according to a CEO.
In an Economic Outlook for Australia address at The Tax Institute's Financial Services Taxation Conference, the Grattan Institute's CEO, Danielle Wood, said that this is the time we find out how much interest rates matter relative to other drivers of supply and demand.
"The verdict is in: they matter a lot," she said.
She argued that current market conditions are perpetuating a growing wealth gap that first came to light in the 1990s.
Before that, among 25–34-year-old households, "home ownership rates were about 60 per cent regardless of how much that household earns".
The latest data from 2016 showed "home ownership rates fell for all young people, but not that much for high-income young people — they dropped a little bit".
On the other hand, Ms Wood said "they fell like a stone for low-income young people. Home ownership rates fell from just over 60 per cent to just over 20 per cent."
"That is a phenomenal change," she continued.
Going on to consider it as "a significant social change", the CEO has argued that it would have long-term consequences on the Australian economy, with much of the income support measures, particularly in retirement, being based on the idea that most people will own their own home.
She forecast it as likely that, "in the future, that will no longer be the case".
It's why she's calling for the abolition of stamp duty, despite it being a "politically difficult" move.
"Unfortunately, a lot of things that are politically easy… have negative impacts and don't really do much to solve the problem," she conceded.
She said while swapping out stamp duty is an economic consideration, it also can "make the deposit hurdle lower".
"That's the biggest hurdle for young people getting into the market, so it gets a tick on that front."
It comes as New South Wales prepares to overhaul its centuries-old system of stamp duty. 
CPA Australia and Chartered Accountants Australia and New Zealand have both revealed their support for the move in submissions tendered to the public consultation.
ABOUT THE AUTHOR
---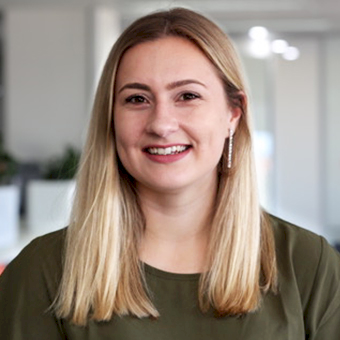 Grace is a journalist across Momentum property and investment brands. Grace joined Momentum Media in 2018, bringing with her a Bachelor of Laws and a Bachelor of Communication (Journalism) from the University of Newcastle. She's passionate about delivering easy to digest information and content relevant to her key audiences and stakeholders.