An ASX announcement has forecast McGrath's FY21 financial figures in a strong light.
In the release to the ASX, it has been reported that the real estate network is expecting EBITDA to be in the realm of $16.5 million to $17.5 million for FY21.  
The earnings before interest, taxes, depreciation and amortisation (EBIDTA) compares with the $3.7 million gained in underlying EBIDTA in the previous financial year.
The expectation comes not long after McGrath Limited revealed it had an underlying EBIDTA of $6.6 million garnered in its FY21 first-half results, which was $5 million higher than the previous corresponding period.
According to founder and executive director John McGrath, the strong results are coming from "our unique business model of combining the strong annuity-style income derived from property management and franchise operations alongside our company-owned sales offices".
"And in my opinion, we have the best agents in the country and we have been able to take advantage of the strong market," he commented.
The financial improvement does stand against a backdrop where national home values rose by 5.8 per cent in the March quarter alone — which McGrath acknowledges as the highest quarterly growth rate since October 2003.
Sales volumes also saw a double-digit increase over the 12 months to March — at 12.6 per cent nationally.
The network has also reflected on the number of new buyers coming into the market, highlighting February 2021 data that showed new household borrower commitments up by nearly 50 per cent (48.8 per cent) seasonally adjusted year-on-year.
For McGrath's CEO, Eddie Law, it's a combination of improving business and consumer sentiment, record-low interest rates and lower stock levels that have all combined and "driven strong price growth in recent months".
He said: "We are particularly pleased with our performance across the multiple markets in which we operate and our business improvement initiatives are bearing fruit across our business segments.
"Trading continues to be positive, and the latest trends in GDP growth rates and record-low interest rates have provided us with the confidence about our earnings guidance for the full year."
Those business improvement initiatives that are currently in place include:
Implementing growth strategies to improve productivity
Gaining traction from McGrath's new data-centric website and other digital solutions
Revitalisation of the property management business
ABOUT THE AUTHOR
---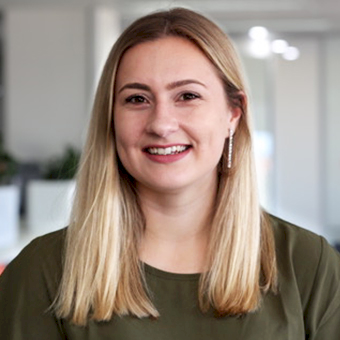 Grace is a journalist across Momentum property and investment brands. Grace joined Momentum Media in 2018, bringing with her a Bachelor of Laws and a Bachelor of Communication (Journalism) from the University of Newcastle. She's passionate about delivering easy to digest information and content relevant to her key audiences and stakeholders.