A flagship Sydney office has become the 21st office to renew its agreement with Raine & Horne in the current financial year.
Raine & Horne Marrickville's Michael and Yvonne Smith have affirmed their commitment to stay with the group, almost 40 years after they first opened the office.
Alongside the new long-term agreement, Mr and Mrs Smith have offered promotions to two of their team members: Filippo D'Arrigo and Paul Signorelli.
Mr D'Arrigo and Mr Signorelli will take on director roles in the business.
"That Paul and Filippo are now directors of the business is a career highlight for myself and Yvonne," Mr Smith stated.
"Paul has been part of our team since 1996, and his role has constantly advanced. He started as a letting manager while Filippo began in sales in 2003."
According to Mr Signorelli, "never in my wildest dreams did I think I'd end up a business partner with Michael and Yvonne".
"I'm so proud of this achievement as even as far back as 1996, Raine & Horne Marrickville was a leading real estate agency in the Inner West," Mr Signorelli said.
"Everyone knew Raine & Horne Marrickville, and it was the place where we all wanted to work. Nothing has changed in that respect."
With both directors also expressing their pride at their elevation as the network's newest principals, Mr D'Arrigo added "we are both excited about the next chapter of our careers".
"The fact that Raine & Horne is a family-owned and operated business works well for us, as we both have our own young families," Mr D'Arrigo said.
He also noted the similar philosophies on family, work and business as shared with Michael and Yvonne's sons, Nick and Luke Smith, who operate Raine & Horne Commercial Inner West/South Sydney.
"Paul and I are thrilled to be new principals, as Raine & Horne is a well-recognised brand in the Inner West, and we generate plenty of sales and property managements because people recognise and trust the brand," he added.
The network is considering the news of the new long-term affirmation as "an enormous show of strength for the brand".
For Angus Raine, Raine & Horne's executive chairman, the agreement "is a fantastic stamp of approval for our brand and is a highlight of a massive wave of renewals despite one of the most tumultuous years for small business in decades". 
"We are delighted Michael and Yvonne have renewed, as they operate one of the best Inner West agencies and consistently rank in our top 10 offices nationally," Mr Raine said.
He also reflected on the "inclusive culture" of the network as having helped many of Raine & Horne's offices "navigate a challenging year for the industry".
"During the pandemic, our offices were able to interact and support each other, and now they are coming out the other side of the pandemic with an enhanced appreciation for the value of being part of the Raine & Horne Group," the executive chairman concluded.
ABOUT THE AUTHOR
---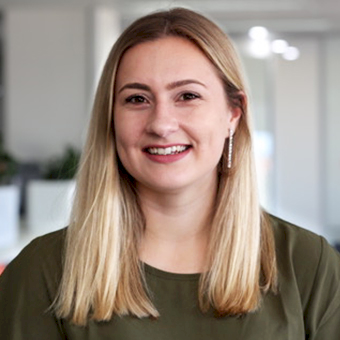 Grace is a journalist across Momentum property and investment brands. Grace joined Momentum Media in 2018, bringing with her a Bachelor of Laws and a Bachelor of Communication (Journalism) from the University of Newcastle. She's passionate about delivering easy to digest information and content relevant to her key audiences and stakeholders.