More now than ever, the world needs leaders to get us through these difficult times. This pandemic really shook the world of politics and business to their very core. We got to see which individuals really have what it takes to lead and others who crumbled under the pressure, writes James Short.
If there is one good thing that this global crisis has brought is that it filtered out who the real leaders are and who are not. Now, it's your time to step up and be the leader you are meant to be.
Aside from the political landscape, the business world also felt the brunt of the effects of COVID-19. Think back to the previous year and see how companies reacted to the crisis. Now, see which of those companies are still doing well despite the massive challenges brought about by the pandemic.
How did they manage to stay ahead of the competition? A lot of factors can be cited, but great leadership is the key to any company's success. As an entrepreneur yourself, you, too, want to become a better leader. In order for you to do that, you have to avoid behaviours that are detrimental to that goal.
Overly demanding
As a leader, you are burdened with the responsibility of making sure that company goals are met. While it is okay to demand from your team to produce the best results, being overly demanding is another story.
There is a big difference between being authoritative and dictatorial from being firm and fair. Put yourself in your team member's shoes. Which type of leader would you rather have? I would bet my bottom dollar that it would be the latter. Be firm, fair and open to opinions. Those are the qualities of a true leader.
Being a selective listener
Great leaders are also great listeners. They do not choose to listen to some things and not to others. They welcome any opinion and feedback and put them into consideration in their decision-making process. They do not shy away from negative, critical, threatening and unpleasant opinions.
Do not be a selective listener. Get all the sides of the story to stay informed.
Focusing on instant success
They say that a lot of short-term success will eventually lead to long-term success. That is true but only if those short-term successes are in line with your long-term goals. Don't focus only on the small goals.
You have to look at the bigger picture and examine if achieving those small goals will help you achieve the big ones. Always remember to aim high, start small and keep going.
By James Short, consultant
ABOUT THE AUTHOR
---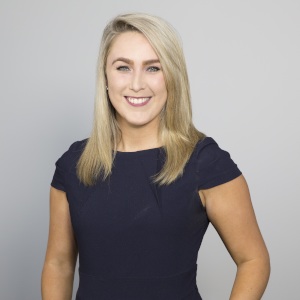 Emma Ryan is the deputy head of editorial at Momentum Media.

Emma has worked for Momentum Media since 2015, and has since been responsible for breaking some of the biggest stories in corporate Australia, including across the legal, mortgages, real estate and wealth industries. In addition, Emma has launched several additional sub-brands and events, driven by a passion to deliver quality and timely content to audiences through multiple platforms.
Email Emma on: [email protected]com.au