A mandatory national registry is set to provide prospective franchisees with the "vital" information they need prior to entering any binding franchise agreements from 2022 onwards.
The Australian Small Business and Family Enterprise Ombudsman (ASBFEO), Bruce Billson, has welcomed the plans, which will require franchisors to lodge security documentation about their franchise on an annual basis.  
Documentation will be publicly available through the registry.
Mr Billson said there's a clear need for greater awareness in the franchise sector, but he believes this registry "will certainly help restore confidence in this sector".
"My office has advocated strongly for the implementation of this registry to improve transparency of franchise operations so prospective franchisees are properly informed before signing a franchise agreement," he outlined.
In the past six months alone, Mr Billson said his office had fielded more than 240 calls from franchisees seeking information regarding Franchising Code of Conduct disputes.
"This demonstrates just how critically important it is for prospective franchisees to know what they are getting into before signing a franchise agreement," the ASBFEO said.
He explained that because it will be publicly available, the Franchise Disclosure Registry will "help prospective franchisees undertake vital due diligence that is necessary before entering into a franchise agreement".
"The cost of purchasing and setting up a franchise can be very significant, so it makes good business sense to do your homework first," he continued.
As part of that due diligence, the ombudsman emphasised the importance of seeking independent legal and business advice before making that investment.
He added that "prospective franchisees need to ensure they are aware of a range of key ongoing costs associated with running the business, such as wages, rent and inventory".
The statement announcing the registry noted that there will be a transition period to allow franchising businesses to understand the new requirements before the registry becomes properly mandated.
ABOUT THE AUTHOR
---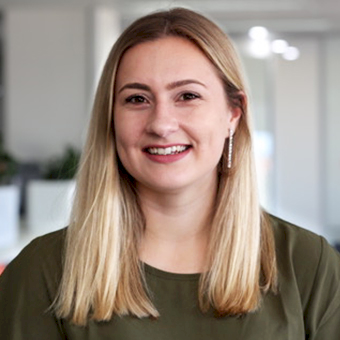 Grace is a journalist across Momentum property and investment brands. Grace joined Momentum Media in 2018, bringing with her a Bachelor of Laws and a Bachelor of Communication (Journalism) from the University of Newcastle. She's passionate about delivering easy to digest information and content relevant to her key audiences and stakeholders.