A franchise director has condemned franchisors for their "stale" outlook on high-performers, which she says is punishing those agents and business owners who could be capitalising on growth.
In a recent LinkedIn article, Carmel Kellett called out franchisors for offering "counterintuitive" business models.
"If you're a real estate franchise in Australia today, the better your business gets, the more you pay for the privilege of operating it," she wrote.
While the franchise director at Coronis Group did acknowledge a number of "compelling reasons" to join a franchise, she argued "we have created a franchise industry that penalises success".
Due to less experience, lower skill level and infancy in the business cycle, Ms Kellett has observed that "newer and smaller businesses tend to usurp the majority of the franchisee focus: one-on-one support, set-up and structural guidance, team training and marketing templates, ongoing check-ins and follow-up".
"The inequality here is that high-performing franchisees don't need as much of what the franchise offers," she flagged.
She went on to say that today, successful business owners are seeking sustainability. That is, improved systems with reduced costs, reliable diversified revenue and an exit strategy.
To hear more of her perspective, REB sat down with Ms Kellett to see what she thinks franchises actually need to be providing their high-performing agents and offices in 2021.
She said "the thing that's really lacking in our industry is real guidance".
At the same time, "they need a system that encourages growth, one that doesn't accumulate costs as you accumulate greater success".

Ms Kellett said franchisors should be more focused on providing strategy and goals "over a slight tweak to another signboard as the service offering".
"We have a responsibility to give them a solid exit plan, rather than relying on the industry norm of selling your rent roll and thinking 2.5 to four times is a good multiplier," she continued.
Conceding "the industry has been stale for many years now", Ms Kellett said franchising is now "ripe" for change.
"The bigger brands have to fund their machine," she acknowledged.
She outlined the process taken when a bigger brand poaches a new franchisee: "They incentivise them with fee-free periods, they pay for their existing office-break costs.
"They have no choice but to keep charging the new and existing franchisees more because their franchisee acquisition costs are so high.
"We haven't even started to talk about the layers of management and their overheads. The current system is intrinsically flawed and designed to disadvantage the high-performing offices and longer-term 'loyal' office."
From her perspective, it cements the idea that "nothing in this world is for free", and it's led Coronis to launch its own franchise offering, which is targeted at high-performing offices and claims not to accumulate costs even when an agency achieves higher success.
She said many agents and business owners are "acutely aware that the larger they become, the harder it becomes to eventually find a buyer for their business".
"Since launching our franchise arm a few short weeks ago, we've been inundated by enquiries from high-performing offices," Ms Kellett said.
"When you combine that with the penalty success brings with ever-increasing fees, it's no wonder the phone has been ringing hot!"
ABOUT THE AUTHOR
---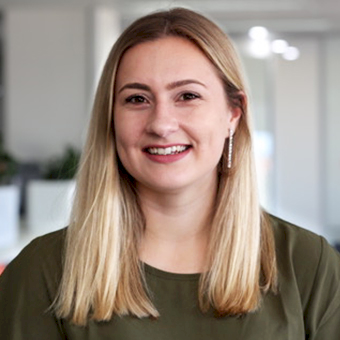 Grace is a journalist across Momentum property and investment brands. Grace joined Momentum Media in 2018, bringing with her a Bachelor of Laws and a Bachelor of Communication (Journalism) from the University of Newcastle. She's passionate about delivering easy to digest information and content relevant to her key audiences and stakeholders.