Harcourts CEO Marcus Williams has reported to the network's business owners and teams that the group is now gunning for status as the top-ranked real estate brand in Australia.
At its multi-venue hybrid awards night held over the weekend, Mr Williams said:  "In a year when Harcourts Group Australia is celebrating 24 years as an innovator in real estate franchising, we were so proud to be able to announce to our business owners and teams that we have continually increased our market share and have now achieved the ranking of number two real estate brand across Australia."
According to Harcourts, that claim is based on volume of sales as of April 2021, according to figures based on market share, supplied by CoreLogic.
In response to a query from REB to confirm this data, a Harcourts spokesperson said "CoreLogic provides proprietary and confidential industry benchmarking reports to all brands, that is not an industry secret."
According to the CEO, the group had decided back in 2017 that its goal would be to take second position in overall market share "after only 20 years in business".
He continued: "At the time, it was an ambitious five-year goal, and many said it was impossible for a relative newcomer to achieve in such a short period of time, but regardless we set our compass and committed."
Mr Williams added that even with all the challenges over the previous year, "I am thrilled to say that last year was in fact our best year yet".
"Never before has the Harcourts group listed, sold, managed or mortgaged as many properties. A number of our competitors also posted strong results, while we were quietly taking market share from them in every single state, and market share in my eyes is the only true measurement of success," the CEO continued.
According to Mr Williams, the network's ability to capture market share means they now have the number one position firmly in Harcourts' sights.
He said: "I have no doubt that Harcourts will be the leading real estate brand in Australia. Our 400-office-strong franchise network and our 140-strong corporate team are committed to achieving this goal, a goal reflecting the incredible talent we have attracted to our group.
"It is embracing our core values of putting people first and doing the right thing, to deliver the finest experience with our team, our business partners and our clients, that will soon see us achieve that goal." 
Harcourts has also touted the success of its partner brands Nutrien Harcourts (rural), Mortgage Express (mortgage broking) and NAI Harcourts (commercial) over the past year, with all posting record-breaking results.
"Similarly, the property management side also had a massive year, further growing the group's property management portfolio to one of Australia's largest," he said.
Growth was not the only reason to celebrate, with Harcourts Australia's head of events, Teagan Seccombe, considering it "a very special night".
"We knew our network teams were really excited to come together in person after a year of being on Zoom. The pandemic redefined the way people and companies celebrate, but being face to face is still critically important and always will be," she commented.
"We knew from our experience of only producing virtual events last year that there's an extra element of fun and laughter that comes from sharing with people in other geographic locations, so despite the extreme logistical challenges involved, we decided to incorporate that concept."
The National Awards event doubled as its State Annual Awards, and took place across five states, with entertainment, award recipients and presenters live across each location.
"Not everyone is able to travel, and we are aware that they may not want to. We were thrilled to be able to create a really extraordinary experience for everyone, incorporating the best of being together in person and sharing virtually," Ms Seccombe said.
ABOUT THE AUTHOR
---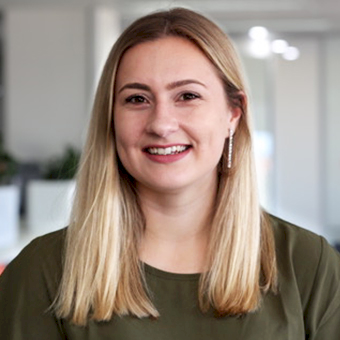 Grace is a journalist across Momentum property and investment brands. Grace joined Momentum Media in 2018, bringing with her a Bachelor of Laws and a Bachelor of Communication (Journalism) from the University of Newcastle. She's passionate about delivering easy to digest information and content relevant to her key audiences and stakeholders.