RE/MAX Australia has revealed a new addition to its business growth team — with the "standout candidate" set to service Sydney.
Ben Jacobs has been welcomed into the fold at RE/MAX, with the network's managing director, Joel Davoren, describing the new hire as an "exciting appointment".
"Ben has a residential real estate background in sales, as an auction-focused agent, and, very importantly, as a successful business owner in the industry," he outlined.
"In addition, he is experienced in areas of business coaching and mentoring, management services and business development."
The new corporate role marks a return to Sydney for the former agent, who had his own agency, Ben Jacobs Real Estate, up in Brisbane, which he had set up back in 2015.
"I had my challenges, but I faced them and my business prospered. I found being a business owner was very fulfilling," the growth manager said.
He explained that following a very profitable 2018, he was thinking about Sydney and "looking for an opportunity to place myself in the market there".
He said: "I wanted to find the best way to make the most of two skill sets from two different industries. I was asking myself, 'What would be my best fit in Sydney?'"
According to Mr Jacobs, having been independent, he then realised "the critical edge to be gained through a big brand and, more so, a global brand".
RE/MAX has revealed that the brand's newest corporate hire had "fielded his share of job offers while in Brisbane and had been approached by competitor networks about various roles".
The manager said there were "quite a few reasons" to make the move down to Sydney, beginning: "The opportunity for RE/MAX growth in Sydney, and throughout New South Wales, is exponential.
"RE/MAX is a global brand and a world leader, whose values align with my own.
"I was really keen to make a professional and lifestyle choice to be in Sydney. I already have a good client list through BJRE including many top-shelf clients with Sydney links, which provides a foundation and leverage into the Sydney market."
According to Mr Jacobs, "the business growth manager role builds on the strengths of my experiences".
"In taking the BGM role," he said, "I was creating a future for myself not just for the short term. It was where I'd wanted to be a few years on, so why wait!"
While RE/MAX Australia has its corporate headquarters in Brisbane, its business growth managers are spread across Queensland, New South Wales and Western Australia.
Mr Jacobs will join the group's director of operations, Josh Davoren, in the Sydney office.
ABOUT THE AUTHOR
---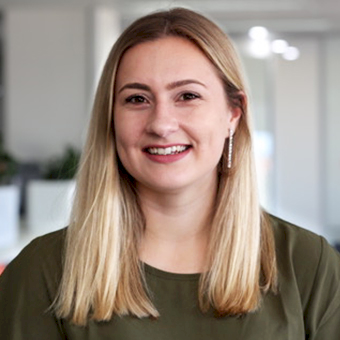 Grace is a journalist across Momentum property and investment brands. Grace joined Momentum Media in 2018, bringing with her a Bachelor of Laws and a Bachelor of Communication (Journalism) from the University of Newcastle. She's passionate about delivering easy to digest information and content relevant to her key audiences and stakeholders.