There's plenty of things that agents are good at, but that doesn't mean they should keep stretching themselves and taking on more tasks, according to a regional director.
Ray White Mildura director Damian Portaro was recently speaking on REB's Secrets of the Top 100 Agents when he said all agents should be looking to outsource more their work — and instead focus their time on the things they are good at.
"Agents are good at a few things," he said. "We're good at sitting in a lounge room and we're good at negotiating. We're good at marketing, but that doesn't mean we're good at photography!"
Especially in 2021, when agents are so busy, Mr Portaro said it's unlikely that agents will be doing ancillary tasks to a high standard if they don't "have the time anyway to do it right".
Already, there's a lot of things agents already assign to others, the director pointed out, so they shouldn't be uncomfortable with the idea of outsourcing: "We don't put our signboards up. We don't take our photos. There's a lot of stuff that we don't do."
Instead, he advises agents to turn their attention to "the dollar-productive".
He said: "What we should be doing is sitting in lounge rooms and negotiating the marketing, not worrying about how to post and what hashtags to use and what kind of audience am I going to reach?"
From his point of view, they are the "wrong thing to be focused on; that's why I outsource it".
According to the director, it's been well worth investing in a social media manager, who he has now had working for him for almost six years.
He concedes that in his own business, "we shouldn't be doing our own social[s] as we're not good at it".
"I won't really do too many property posts," he told REB.
"That'll be my social media manager who does all that. If you ever see a post of me doing something family or socially, that's me posting that, but anything else [is from the social media manager].
"We tend to break it up. I might post something more social, but all the properties are done professionally and targeted professionally, and all the messages are sent to my bot.
"All that is done for me."
Thanks to that support, Mr Portaro's agency has been able to develop the systems needed to support massive surges of inquiry — up to 400 per week — all without Mr Portaro lifting a finger, and allowing him to continue to focus on that dollar-productive side of things.
REB has previously detailed his use of such a bot, which came about through his decision to outsource the development of a tailored digital solution. 
"If someone wants to book an appraisal or a listing through my social media, they can literally give me without me doing a thing. I listed three last month that I didn't take a phone call and it was done, booked in. I knew the bedrooms. I knew the bathrooms. I knew a bit about the property. The time was scheduled in my calendar when it was free and I just went there and listed the property," he outlined.
The biggest barrier to outsourcing, and implementing technological solutions, from Mr Portaro's position, is that "everyone's doing what they're used to doing".
"I talk to so many agents and it's not happening — and I'm in a little regional town and we're doing it," he said.
"It allows massive leverage and it would do the same for anyone that heads down that path."
Did you miss the full conversation with Damian Portaro? Catch up here.
ABOUT THE AUTHOR
---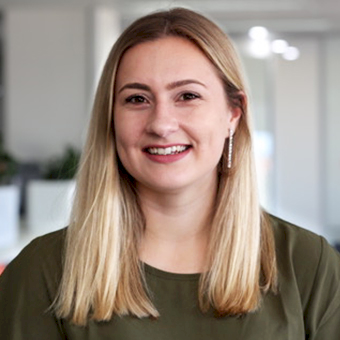 Grace is a journalist across Momentum property and investment brands. Grace joined Momentum Media in 2018, bringing with her a Bachelor of Laws and a Bachelor of Communication (Journalism) from the University of Newcastle. She's passionate about delivering easy to digest information and content relevant to her key audiences and stakeholders.