You and your staff are what keeps your business moving. The innovation and creativity that come from you and your team members are what propels your organisation towards its company goals. The question is, where do innovation and creativity come from? As a leader, how do you ensure that your team is always ready to come up with brilliant, new ideas to stay above the competition? How do you ensure that your company will not stay stagnant and keep up with the ever-changing market?
Your team members and the knowledge they bring to your company is your most valuable resource. As the business owner and leader, it only makes sense to make use of that valuable resource. Why would you go through all the trouble of hiring the best people in the business if you're not going to utilise the knowledge they have? Smart leaders share their knowledge and encourage others to do so as well because they know it will benefit everyone within the company. By sharing knowledge, you grow as a leader as does your team. The best part is that your business also grows along with you and your team. That's the power of knowledge sharing. So, how do you promote it within your company?
Psychological safety
Make your staff feel comfortable sharing their knowledge and ideas. The biggest hindrance to any corporate setting when it comes to knowledge sharing is the fear of being ridiculed. Most employees have the tendency to think that their out-of-the-box way of thinking might be seen as too radical or too risky that they might face ridicule or even be excluded from future meetings. Everyone wants to belong. It's just human nature, but this very nature is what is preventing most people from sharing their ideas. Encourage knowledge sharing by promoting psychological safety within your organisation. Promote this by starting with yourself. Share your ideas with your team. Impart your knowledge to them. This way, you are showing them that your company is a safe space for knowledge sharing.
Have experts share their knowledge
If you've been running your company for several years now, you are bound to have experts within your employ. Identify those experts and give them a platform to share their knowledge with the rest of the team. Utilise all the communication tools at your disposal. Email is one good way to disseminate information. Team chat apps like Slack and Microsoft Teams are extremely useful tools in our current work-from-home environment. Any platform would do as long as your experts are able to comfortably and clearly share their knowledge. And since you're the leader and an expert, you should be the one to kick this off by sharing your own ideas and knowledge first.
ABOUT THE AUTHOR
---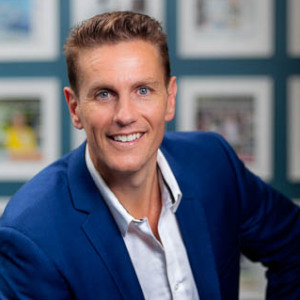 James Short has been assisting principals and directors lead and grow their businesses for the past six years. Taking them from being stuck, unclear and not moving forward to having that clarity, direction and accountability within their organisation.