A Tamworth-based real estate group has opened a new office in Pitt Street — despite having no desire to take a stake in the Sydney real estate market.
Rural brand McCulloch Agencies believes there is "an untapped opportunity" to embrace metropolitan investment and capitalise on strong regional migration data.
As a result, founder and managing director Daniel McCulloch called the decision to open its doors in the heart of Sydney "an obvious choice".
"We have all seen the articles regarding the trend of buyers moving from metropolitan areas to regional towns, post the pandemic last year, and we were fortunate to be on the front foot with supporting this interest in Tamworth," he said.
He said the agency had seen up to 30 per cent of Tamworth's real estate buyer enquiry coming from Sydney, which is "a combination of both first home buyers and corporates who are chasing multimillion-dollar agricultural enterprises".
While McCulloch Agencies has only been in operation for 18 months, it already boasts a team of 20 full-time staff across property management, livestock, rural and residential sales.
The group's general manager, Ciaran O'Gorman, is now strategically based in the Pitt Street office — with the ultimate goal of connecting metropolitan investment with regional opportunities, Mr McCulloch explained.
The director added that the group has "no desire to enter the Sydney real estate market".
"Our Pitt Street office is purely to elevate our client experience, which will only become more important as we look to grow in rural locations," he said.
McCulloch Agencies is no stranger to dealing with metro investors, given it already conducts monthly auctions online, simultaneously across Sydney and Tamworth auction rooms.
Mr McCulloch called it's one of the business's "biggest points of difference".
"At our monthly simultaneous auctions, we have consistently had bidding in both our Sydney and Tamworth auction rooms, solidifying that we have made the right move," he said.
With Tamworth dubbed one of Australia's most-searched-for towns according to Domain Insights late last year, Mr McCulloch said demand will only increase as a range of factors drive people to the regional centre.
"Tamworth is an inland city with flight access to Sydney and Brisbane multiple times a day. There are a range of established high-performing schools, University of England up the road in Armidale, recently opened hospital upgrade and world-class business facilities," he outlined.
"It just made so much sense for us to utilise our network and establish ourselves as the agency of choice when it comes to attracting Sydney-based buyers."
The news of the new office comes as McCulloch Agencies also revealed a new appointment to its advisory board — Regrowth's Kylie Walsh.
According to a statement from the brand, her focus will be on supporting strategic growth opportunities.
ABOUT THE AUTHOR
---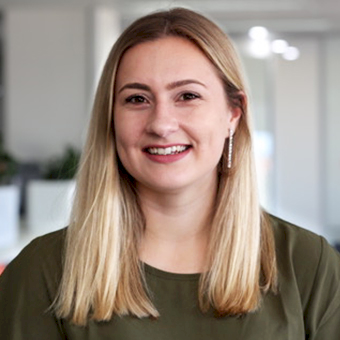 Grace is a journalist across Momentum property and investment brands. Grace joined Momentum Media in 2018, bringing with her a Bachelor of Laws and a Bachelor of Communication (Journalism) from the University of Newcastle. She's passionate about delivering easy to digest information and content relevant to her key audiences and stakeholders.