Principals across a New South Wales network have been reminded that despite the current booming market, business planning must be just as important a consideration as listing and leasing.
Laing+Simmons has recently run a workshop for its principals based off the methodology of business growth expert Verne Harnish, which it said "jolted" many principals to stand back and consider their vision and values with a view to formalising their long-term growth goals.
Network CEO Leanne Pilkington said the interactive workshop, which was held at Taronga Zoo's new wildlife retreat, saw principals opening up their businesses to "collaborative scrutiny" and aimed to share strategies that improved their ability to scale up.
"The objective for each was to formalise their growth goals, business vision and core values, and then establish long-term plans to achieve these," she explained.
"In some cases, business plans were tinkered with and, in others, they were overhauled. There were plenty of watershed moments, hard truths were revealed, and epiphanies were realised.
"But overwhelmingly, what we realised was that planning for tomorrow was being superseded in priority by the immediate needs of today."
What did become clear as a result was "irrespective of the frenetic nature of a hot market, businesses must establish an appropriate path that will deliver their own individual definition of long-term success".
According to the CEO, individual businesses will be able to achieve such success through "better engagement between the team, setting a long-term vision [and] understanding and articulating the values and culture".
Ultimately, it's all about making time to plan and benchmark progress, Ms Pilkington advised.
Reflecting on their own event, the CEO expressed the belief that "the willingness to share ideas, strategies and even mistakes among the principals will support the growth of each individual business as well as the collective group".
"This is the collaboration we wanted to foster when we assumed the ownership of Laing+Simmons," she said.
ABOUT THE AUTHOR
---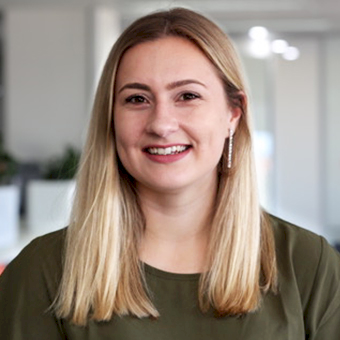 Grace is a journalist across Momentum property and investment brands. Grace joined Momentum Media in 2018, bringing with her a Bachelor of Laws and a Bachelor of Communication (Journalism) from the University of Newcastle. She's passionate about delivering easy to digest information and content relevant to her key audiences and stakeholders.