Agents need to evolve to do more than just listing and selling, according to a network CEO.
In an exclusive interview with REB, the founder, director and CEO of Stone Real Estate, Peter Mumford, expressed the opinion that "we have to evolve to where we're doing a bigger piece of the transaction in property".
Despite only coming into the industry in 2004, Mr Mumford acknowledged "how much it's changed since then".
He said: "It's got more sophisticated, technology's better, marketing's better — it's a better breed of agent coming through, skill set, [and] a lot more training going on."
Even so, "the consumer still needs someone to negotiate with".
With so much change, and so many other industries already looking to improve customer experience, Mr Mumford expressed that the real estate industry needs to up its service game.
The CEO indicated that while the industry is in some ways getting better, in a lot of ways "we're letting ourselves down from a service point, and follow-up, and associated products and everything to make the home buyer journey seamless".
"You can go to five car yards and four could be arrogant or not good. One's just amazing — looks after you, great service — and you end up buying off them," he offered as an example.
"But they might not even be the most knowledgeable of the car, but they just get back to you and they follow you up."
While not wanting to give too much away, given Stone Real Estate is currently working on ways to improve the consumer experience, Mr Mumford acknowledged that that evolution will require agents to engage customers more in the digital space.
But the onus can't be all on the individual agent to do so.
He argued it's instead the role of business leaders, and principals, to reflect on the question of "How do we help our agents have better communication with the client?"
He flagged that many agents aren't prepared for such evolution, but "only because they don't have the resources themselves to do it".
"It's not their fault; they are so busy, it's such a hard gig," he said. "You're chasing for business, you're trying to get a sale, you're dealing in a high-stressed, emotional market."
But for those leaders in the business, or principals, or franchisors who are looking for growth, Mr Mumford said they "need to be thinking way down the track, and how do we make our agents shine more in the consumer's eyes?"
He acknowledged that with the continual squeezing of commissions, it can be hard to do things, but they should still "start looking at what they do".
He said: "A lot of people are testing ancillary services and products, but it's not just about that, [and] clipping the ticket. It's about the experience."
In saying that, a shift to a better consumer experience isn't as dramatic an overhaul as leaders and principals might be led to believe, according to the CEO, who argued "you don't have to necessarily reinvent the wheel".
"I think a lot of people forget that business, no matter what size you are, is made up of people," Mr Mumford noted.
"We transact with people, so you've always got to be trying to think, 'How's this going to resonate with your customer?'"
ABOUT THE AUTHOR
---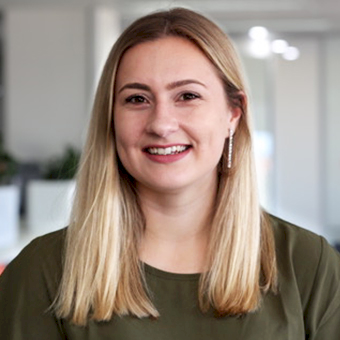 Grace is a journalist across Momentum property and investment brands. Grace joined Momentum Media in 2018, bringing with her a Bachelor of Laws and a Bachelor of Communication (Journalism) from the University of Newcastle. She's passionate about delivering easy to digest information and content relevant to her key audiences and stakeholders.