The company-owned agency brand from LJ Hooker has cemented its presence on Sydney's mid-north shore with the opening of a new office.
Atlas by LJ Hooker's entrance into the local market has landed in Lindfield, which LJ Hooker Group chief performance officer Christine Mikhael called "a natural progression" for the brand.
"We've been servicing the market for more than 12 months," she flagged, adding that it was just a case of waiting for a flexible space to become available in the right location.
Sales coach Charles Caravousanos is helming the Atlas Mid North Shore team from the new Lindfield office, assisted initially by agents Stephanie Hearne, Nicole Zeng, Jack Dowd and Elizabeth Bailey, and their support specialists.
But "now we have space, we expect to grow the team by at least another 50 per cent in the short term," Mr Caravousanos commented.
Reflecting on the new office's needs, Ms Mikhael outlined that "the space needed to be high exposure, which we have fronting the Pacific Highway large enough to accommodate our growth plans and agile in the sense that it's a wonderful workspace that can also accommodate client engagement events".
The newest agency joins Atlas Lower North Shore, Atlas Northern Districts and Atlas Brisbane, with the chief performance officer calling the addition "another example of a considered growth strategy to open Atlas offices in the right space in the right market".
It's hoped that the new office will soon be able to host events renascent of other Atlas events across Sydney and Brisbane, which have seen more than 300 sellers and buyers come together to hear about the state of the market from expert panels.
"The feedback of that event was exceptional from our clients and our team members," Ms Mikhael commented.
She added that it's also provided a unique point of difference for recruitment, with agents they are in talks with about joining the Atlas brand having raised the events "as they're looking for a business that actively invests in lead generation and relationship-building opportunities that are outside of the norm".
According to Mr Caravousanos, "we're constantly in talks with agents who are looking for an office which invests in a high-performance culture with one-on-one coaching and support to ensure they are working at their best for their clients".
ABOUT THE AUTHOR
---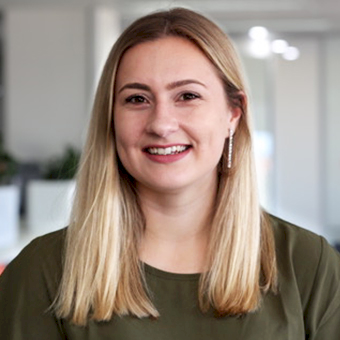 Grace is a journalist across Momentum property and investment brands. Grace joined Momentum Media in 2018, bringing with her a Bachelor of Laws and a Bachelor of Communication (Journalism) from the University of Newcastle. She's passionate about delivering easy to digest information and content relevant to her key audiences and stakeholders.