After a decade away, the Victorian network has made a return to the city in a big way: with a "one-stop shop".
Conor Hosking is taking on the role of director at the new agency — an expansion and rebrand for what was previously known as the Select Property Group.
He takes on the business with sales manager Grant Hosking, who said the partnership with Stockdale & Leggo signifies their determination to grow the business, with expansion and rebranding "a logical next step".
Prior to becoming a Stockdale & Leggo agency, Select Property Group was helmed by Mr Hosking's mother for 15 years, with the move back to Bendigo a homecoming of sorts for Grant.
With both Conor and Grant having a hand in establishing Select Financial Services a decade ago in Melbourne, the new agency allows them to "strongly align" their financial services arm with real estate, especially "given a lot of our financial planning and advice to clients relates to property dealings and investment", Mr Hosking said.
"In fact, I would often encourage clients to consider investing in regional areas, even prior to COVID. Not all them listened then, but they are certainly more interested now," he said.
Priding themselves on their ability to offer customers "a one-stop shop", it's clear that client trust is already there, with the agency already looking to expand their team in a bid to keep up with demand.
According to the sales manager, the current market is "incredible".
"We have been selling properties within two days of listing. Within 10 minutes of listing, we will get 20 inquiries and the property will typically sell even before the first open for inspection. It's the same with the rental market, with 20 to 30 people applying for one property," he said.
With an exodus out of Melbourne somewhat to thank for the current demand, there's also been plenty of first-time local buyers out and about, which Mr Hosking has acknowledged as pleasing to see.
It's where that finance capability is really coming in handy, with the sales manager explaining that "being aligned with the finance arm of Select Financial Services and having access to over 80 lending institutions with hundreds of loan products enables us to assist buyers in navigating the complexities of obtaining finance and purchasing their dream home".
According to the sales manager, a lot of homework was done before the decision was made to pair with the Stockdale & Leggo network, "but it became apparent very quickly that Stockdale & Leggo was the best fit in terms of how our values align and the level of support they offer".
Mr Hosking continued: "And like our family, they also have a long history in Bendigo and were very keen to re-establish a presence in the region after a 10-year gap. Having the backing of a trusted brand who also shares that innate and intimate understanding of regional communities is crucial in establishing credibility and trust with clients."
Commenting on the new agency, Stockdale & Leggo CEO Charlotte Pascoe said the establishment of a Bendigo presence further reinforced the company's regional presence.
She said: "Grant and his team personify everything the Stockdale & Leggo brand stands for — professionalism with a personal touch as well as a deep understanding of the local market and the issues that are important to local families.
"As a family-run local business, they recognise the importance of stability and a commitment to consistently go above and beyond to achieve the best outcomes for their clients."
ABOUT THE AUTHOR
---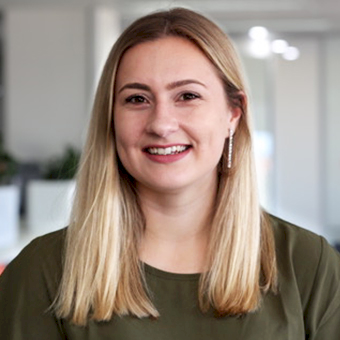 Grace is a journalist across Momentum property and investment brands. Grace joined Momentum Media in 2018, bringing with her a Bachelor of Laws and a Bachelor of Communication (Journalism) from the University of Newcastle. She's passionate about delivering easy to digest information and content relevant to her key audiences and stakeholders.