The seven-day lockdown currently affecting South Australia has the real estate profession deemed "non-essential" — but there's still plenty to be done, according to a network GM. 
Raine & Horne SA general manager James Trimble has highlighted to REB that, based on current restrictions, no inspections are allowed, and move-ins are only permitted "if they were booked before the shutdown". 
While the measures are tough, it's the first lockdown required in the state since the infamous November 2020 Woodville Pizza incident, Mr Trimble noted. 
Despite the measures, there's still plenty of real estate to be done, according to the general manager. 
He said: "Where some see this as an extra holiday — albeit a wet weather home holiday — the best agents are treating it as business as usual, with the wearing of trackies, hoodies and headsets the only nod to lockdown life." 

According to Mr Trimble, it's an ideal time for the local profession "to push your team, drive your market forward or better yourself". 
He believes that "when Adelaide opens up again, those agents that have been proactive will be weeks ahead of those who rested on their laurels".
"These numbers won't catch out agents today, but they won't lie in 90 days' time," the general manager concluded. 
With agents fully geared up to work from home thanks to technology and a "fully digital platform", Mr Trimble said "a significant number of our agents have made the spare room or kitchen table their new office. They are also hitting the phones and following their processes in order to prospect, list and sell properties."
The tech-enabled work doesn't stop there, the general manager continued, revealing that the network's agents are Facetiming clients instead of calling them, conducting Zoom morning catch -ups and undertaking training modules with a whole host of leading names including Tom Panos, James Williams, Caroline Bolderston, Josh Phegan and Niik Stewart. 
Mr Trimble has lauded the conscious decision by Raine & Horne to invest heavily in technology several years ago, despite being "well before the pandemic was considered anything more than an implausible movie plot". 
And with clients also more comfortable with engaging digitally, agents have also lauded the seamless ways they've been able to continue working despite the social restrictions. 
Raine & Horne Strathalbyn's Brendan Saunders said that this time around, his clients "are much more mentally prepared to adapt, "so I can prospect from home using all the Raine & Horne suite of tools and conduct desktop appraisals and catch up on all those important jobs that get pushed back when you're in the office".
He's also found it easier to work from home this time around than he did early last year — when he was forced to home quarantine after returning from a holiday to Bali. 
"I'm focused on video, so the ability to operate digitally is natural for me. In fact, the hardest part about this lockdown isn't running a real estate business — instead, it's the home schooling!"
John Cullen is the principal of Raine & Horne Kurralta Park, and while he lives 300 metres from the office, he won't be setting foot in the agency until lockdown ends. 
"But this is no big deal," he noted.
"All the files, phones and tech I would have in the office are cloud-based. This technology helps me get on with working."
Acknowledging all of his clients as being in the same boat with respect to the restrictions, Mr Cullen outlined that plenty of people at home are still engaging with their website and sending through emails.
As a result, "the wheels of real estate are very much still rolling".
ABOUT THE AUTHOR
---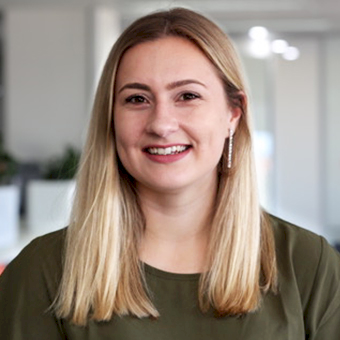 Grace is a journalist across Momentum property and investment brands. Grace joined Momentum Media in 2018, bringing with her a Bachelor of Laws and a Bachelor of Communication (Journalism) from the University of Newcastle. She's passionate about delivering easy to digest information and content relevant to her key audiences and stakeholders.