A Sydney-based boutique agency has set its sights on a new office in Summer Hill.
Strathfield's Richard Matthews, who last week revealed a whopping $56 million worth of sales during Sydney's lockdown, has now revealed plans to open a new office in the Inner West Sydney suburb of Summer Hill, on the main commercial strip. 
All going to plan and restrictions do lift as scheduled, the business has reported that the new office will be able to welcome new clients through the doors in mid to late September. 
For director and auctioneer Richard Baini, the new office is a "show of optimism in the face of adversity". 
He said: "Challenging times call for businesses to step up and lead."
For him, Richard Matthews "will always be in growth mode".
"We believe in setting an example for local businesses and instilling in them a confidence to keep working through challenging times, do whatever it takes to keep their valuable team employed and recognise that tough times are temporary but the lessons learnt and benefits last forever," the director added. 
Since the first lockdown that affected Sydney from March last year, Richard Matthews has managed to double its staff, with 35 team members working across the Inner and South West. 
According to the agency, the addition of the second office will allow the brand to more thoroughly service current areas and further expand into Summer Hill and its surrounds. 
Alongside Mr Baini, fellow director Mr Everingham will also be at the helm of the new office, with the pair indicating that they will be looking to "ensure the same level of care, detail-orientated service and vibrant culture". 
According to Mr Everingham, "Richard Matthews is underpinned by the belief that every client is a client for life".
"This is no small feat and we work hard to ensure every touch point with our clients is simple, enjoyable and seamless," the director said.
"This is the attitude we will take into our second office as we continue to grow our team. We look forward to sharing our passion and bringing incredible results further across the Inner West."
ABOUT THE AUTHOR
---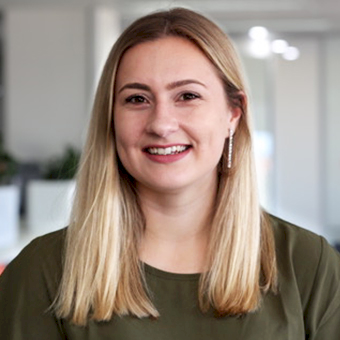 Grace is a journalist across Momentum property and investment brands. Grace joined Momentum Media in 2018, bringing with her a Bachelor of Laws and a Bachelor of Communication (Journalism) from the University of Newcastle. She's passionate about delivering easy to digest information and content relevant to her key audiences and stakeholders.