Hard-hitting COVID-19 restrictions haven't hindered one real estate brand's ability to attract new offices across Sydney, Newcastle and the Hunter Region.
Raine & Horne Group has revealed the alignment of 12 new New South Wales offices in the past two months, concentrated in the Sydney and Hunter regions.
It acknowledges it is defying industry trends, with much of the onboarding taking place through the latest COVID-19 lockdowns.
According to network manager Tina Ashton, who Raine & Horne has given credit to for attracting the new recruits, it's a job made easier thanks to economies of scale.
"Our new recruits are increasingly recognising the benefits of being associated with a company such as Raine & Horne with a well-established reputation and image, proven management, recruitment, training and work practices," Ms Ashton said.
"Innovation is part of Raine & Horne's DNA, and offices are joining us because they know we not only offer the best products, but also provide leading industry support through our extensive management team, which continues to work around the clock as much of NSW remains in lockdown."
The network manager also indicated that independent agencies have identified a need to keep up with appraisals and listings funnels available to bigger brands, regardless of their individual expertise.
While CoreLogic reported a drop in July listings, Ms Ashton said the Raine & Horne network had seen a 22 per cent increase in appraisal requests of its own.
She argued that aligning with the network "gives an independent office the best chance of being competitive for appraisals and listings through access to our outstanding corporate support and cutting-edge technologies that are simply impossible to develop as an independent".
Touting the network's technological services Amplify and Digikit, she added: "There's no way an independent could afford the massive investment to build and finance technology of this calibre, especially in these uncertain times.
"We expect the flood of new offices in NSW joining the commercial haven offered by Raine & Horne for the last 138 years to continue."
ABOUT THE AUTHOR
---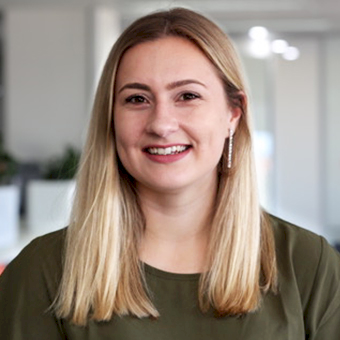 Grace is a journalist across Momentum property and investment brands. Grace joined Momentum Media in 2018, bringing with her a Bachelor of Laws and a Bachelor of Communication (Journalism) from the University of Newcastle. She's passionate about delivering easy to digest information and content relevant to her key audiences and stakeholders.