The award-winning agency has had a record run of late, as it signals its intention to make a move beyond the Shire.
Highland Property Group, which was crowned Boutique Independent of the Year – 3 or less offices at the REB Awards 2021, has reported a stellar effort across the 2020–21 financial year, with sales lifting by 50 per cent to more than 1,000.
All in all, the group transacted more than $1.5 billion worth of property over the financial year.
Since then, there's been no signs of slowing down.
Highland Property Group has already reported more than 100 property transactions worth more than $150 million in July alone, and is now predicting further double-digit growth over this financial year.
Managing director of Highland Property Group, and the recipient of the Principal of the Year – Metropolitan and Excellence Awards at the REB Awards 2021, David Highland said they have been "amazed at the heightened activity over the last month when the city has been in lockdown, with many buyers purchasing houses and apartments through online auctions — some sight unseen — leading to a 100 per cent online auction clearance rate".
For him, "the secret of the Shire is now out".
"The days of the area's median price lagging behind other coastal areas of Sydney have passed, with people flooding into the market from many other city areas on the back of its many lifestyle qualities and natural features, including beaches and waterways," he commented.
According to the managing director, it's a combination of low interest rates, limited stock and the Shire's beach lifestyle that has contributed to heightened activity, while home buyer schemes have also had an impact on the number of first home buyers entering the market.
"Our team of 100 staff are working hard to get more properties to the market in shorter timeframes, with an extraordinary number of properties currently being sold through our online auction platform and at times under one week," he said.
Now in its 14th year of operation, and with the group representing more than 50 property developers, Highland Property Group has revealed it does have plans to expand into other areas in Sydney, as well as Queensland, in response to demand for its services.
It comes as the group hones its "full-service proposition", with Mr Highland noting that, over the previous financial year, they "serviced over 4,000 clients throughout the group by delivering what is effectively a one-stop shop in property, with customer service the key to our proposition".
As well as expanding the agency's physical presence, the managing director said: "We are investing heavily in technology to keep up with what is a rapidly evolving market, whose heart has shifted to online search, purchase and management."
ABOUT THE AUTHOR
---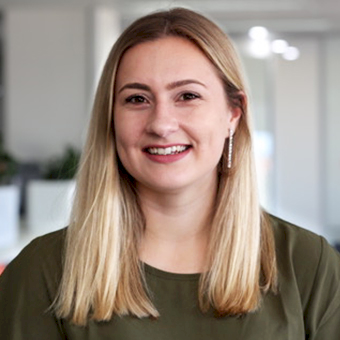 Grace is a journalist across Momentum property and investment brands. Grace joined Momentum Media in 2018, bringing with her a Bachelor of Laws and a Bachelor of Communication (Journalism) from the University of Newcastle. She's passionate about delivering easy to digest information and content relevant to her key audiences and stakeholders.