A former tech unicorn's head of growth will be tasked with driving the strategic growth of one of Australia's biggest real estate brands.
LJ Hooker has unveiled a brand-new head of strategic growth to the business, John-Paul Ghabriel.
Mr Ghabriel comes to the group after a stint with Aussie tech "unicorn" SafetyCulture's joint venture with QBE Insurance, Mitti. As head of growth, it was reportedly his responsibility to re-align its value proposition and go-to-market strategy.
LJ Hooker has also touted the new hire's half-decade experience at LinkedIn, where he identified and secured business development opportunities and developed new iterations of platform offerings.
Acknowledging technology companies as holding a reputation as great places to work, Mr Ghabriel said "this is one of the elements I'll bring to the role".
He's touted tech businesses as able to build a culture centred on collaboration, relationships and operational excellence, with a shared vision of their company "true north".
For the new head of strategic growth, this will see him focus on driving intelligent growth across the LJ Hooker Group.
"It's something I have had a lot of exposure to, and that I am passionate about," Mr Ghabriel said.
"Traditionally, real estate businesses would wait to be approached by an agent, office or brand who were interested to join them.
"The LJ Hooker Group is looking at real estate differently. By continuously evolving our offerings to meet the changing industry landscape, our people can accelerate their careers, and ultimately become more productive and successful."
Expressing that he is looking forward to playing a dynamic role in the growth and future of the network, the new hire said: "We'll be focused on proactively engaging the market with a number of solutions, showcasing a future we know people want to be a part of."
LJ Hooker has indicated that Mr Ghabriel's recruitment followed an "extensive national and international search".
Chief performance officer Christine Mikhael said they were pleased to appoint someone of Mr Ghabriel's calibre.
She said: "John-Paul has an exceptional balance of experience and knowledge in driving strategic growth in leading companies across a range of industries."
Expressing that the group is looking forward to the fresh perspective Mr Ghabriel will bring, the chief performance officer said he will "lead a team critical to growing our franchising and direct agent footprints that will, ultimately, see more signboards in more markets for our LJ Hooker and Atlas by LJ Hooker brands".
According to Ms Mikhael, "his experience at SaaS (Software-as-a-Service) companies and, particularly, LinkedIn will allow us to leverage a platform that has over 34,000 Australian members who are real estate agents".
"We'll be able to overlay LJ Hooker Group's extensive market data with software to identify agents, map them to our open territories and invite them in to discuss how we can accelerate their success through the efficiencies our technology platform provides," she explained.
"As we grow, we continue to build on the client experience through the ongoing release of tools and platform enhancements — this will remain a major differentiator to us."
ABOUT THE AUTHOR
---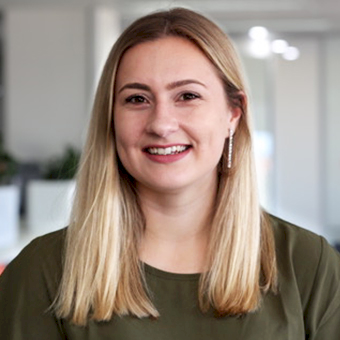 Grace is a journalist across Momentum property and investment brands. Grace joined Momentum Media in 2018, bringing with her a Bachelor of Laws and a Bachelor of Communication (Journalism) from the University of Newcastle. She's passionate about delivering easy to digest information and content relevant to her key audiences and stakeholders.