The same determination and attributes that led this young agent to excel in cricket have provided him with plenty of success in the real estate game.
Operating out of Sydney's Upper North Shore, Ray Talati is a sales consultant with Chadwick Real Estate, who has revealed elite sport as "his first big ambition in life" – but it wasn't meant to be.
"I had a bad knee injury when I was 16 and ended up having a knee reconstruction that kind of burst that bubble.
"But up until that point in my life, nothing would have stopped me from achieving that goal," he told REB.
"I was playing very high levels of cricket. I've been playing men's cricket since I was 11. I was committed."
The sales agent didn't immediately make the transition from cricket to real estate, but when he did, he very quickly realised he had a brand-new outlet through which he could channel his motivation and desire to achieve high performance.
By mid-2014, Mr Talati "was working as a personal trainer, and just below our gym was a real estate agency. We used to always cross paths and wave at each other and smile".
One encounter saw Mr Talati ask an agent all about real estate – and it snowballed from there.
"One day they actually approached me and asked me to come in – I thought I was in trouble because I always used to be the guy on the bike, in the singlet, handing out free bottles of water – and I thought they were annoyed at me. But no, I ended up getting a job offer, which is pretty cool.
"It was quite funny actually then – I was training a couple of other real estate agents at the time as a personal trainer – I told them about the offer."
He explained to REB he wasn't trying to shop around, but more so asking "this has been offered to me. What do you think I should do?"
"By the end of that week, I had three other offers," he shared.
"I very quickly realised that this was obviously an industry for me and other people had realised that before I knew it, which was really cool."
That was mid-2014, but it wasn't until March the following year that he actually started working in real estate full-time.
He became a lead agent at the end of 2017.
"I left the company as an associate and started at a new company as an agent."
He admits he was a bit nervous, having done, in effect "two jumps at once".
"I think back on it now, [and] I honestly can't believe I did that. It was ballsy, but you know, it paid off."
While it took a little while for him to find his groove, Mr Talati said it was around March 2019 that he found his first tipping point.
Prior to hiring an assistant, he had written $480,000 in commission in one financial year.
"And just before the end of that same financial year, I hired my second assistant because we had gone from $480k to $1.18 million."
Mr Talati said his big goal was to get to that $1 million mark.
When he did that last year, he admits that initially, he didn't know what to do next.
"I just realised that this is actually just the start, which is kind of even more exciting because now it's like, 'Well, we've realised that we can go to a higher level than we first thought'.
"In terms of the long-term business plan, it's been about readjusting and now the business plan has grown and shifted and become much bigger. The next thoughts are more about business ownership and equity and ideally wanting to become one of the next thought leaders in the industry."
He feels strongly about giving back and contributing to the real estate profession, outlining that he doesn't just want to be an agent who is really good at listing and selling.
"I know that might sound a bit cliché, but it is important to me. So that's part of the direction we're starting to go, but otherwise, this financial year, we want to try to write $2 million and we are on track."
Hitting home on the point that "it's not about money", the agent said instead, it's about living life to the fullest.
"I only have one shot of life. I'm not too religious or spiritual, but one thing I do believe in is that you've only got one crack at it," he commented.
"I don't really want to die wondering if I could have done more. I'd rather find out my full potential, whatever that field is in."
"As I said, for me, I wanted to do it through cricket and I wasn't able to, so then this industry works so well for me."
He outlined a number of skills he learnt in cricket that he has been able to apply to real estate: Performance at a high level, facing rejection and failure, handling adversity and the art of resilience.  
"That has been, something that I've taken from my sporting background and applied into my real estate career."
He points to a review he received after a particularly tough sale back in 2018, which read:  "Anytime we had a setback and he told me he had a challenge, Ray took that as renewed determination to get the deal done."
While he had never realised that about himself, Mr Talati now considers it as "me to a T".
Wherever there's a setback, the agent said he's "just going to come back twice as hard".
"I want to be the best I can be… I'm not just thinking about the money."
ABOUT THE AUTHOR
---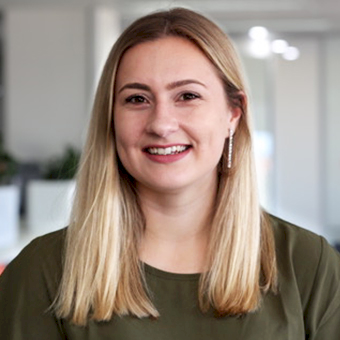 Grace is a journalist across Momentum property and investment brands. Grace joined Momentum Media in 2018, bringing with her a Bachelor of Laws and a Bachelor of Communication (Journalism) from the University of Newcastle. She's passionate about delivering easy to digest information and content relevant to her key audiences and stakeholders.