South Australia's Ouwens Casserly Real Estate has unveiled a brand-new CEO in the business.  
The property firm has announced the promotion of John Thompson from chief operating officer to the chief executive role.
Ouwens Casserly managing director Nathan Casserly said he was delighted to make the announcement, stating: "John displays exceptional leadership skills, and over the past year as Ouwens Casserly COO, John has demonstrated a genuine commitment to our values of passion, precision, authenticity, and optimism."
"In the CEO role, John will work closely with the advisory board to drive our strategic plan, and be hands on in leading our central support team across marketing, people and culture, operations and finance, ensuring our values of authenticity, optimism, passion, and precision continue to feed into everything we do," Mr Casserly remarked.
Speaking on his elevation, Mr Thompson himself said: "I am honoured to be appointed as CEO and excited to lead Ouwens Casserly through its next phase, contributing to their ongoing success."
Crediting Ouwens Casserly's "great business model", the new CEO expressed that "clients reap the rewards from the expertise of a large multi-office agency, but with the exclusivity and personal approach of a boutique agency".
From his perspective, "Ouwens Casserly are uniquely positioned to capitalise on the changing real estate landscape. The industry is on the verge of rapid evolution through technology and digitalisation, regulatory impacts, changing consumer behaviours and with dynamic economic factors at play."
According to Mr Thompson, his priority ahead of his transition into the elevated role will be to consolidate organisational divisions "to ensure alignment at Ouwens Casserly".
He explained that the business ecosystem would establish a network advantage of shared knowledge and values to achieve the firm's strategic objectives.
"We want to maintain our position as an attraction business, and further increase our presence and market share whilst ensuring we are fully leveraging our unique business model".
"If we can realise greater alignment of and collaboration between our sales, property management, OC projects, and Fresh Home Loans businesses', we will create better outcomes for our customers and OC," Mr Thompson added.
"I would like to thank Nathan, Alex, and the board for providing me with this opportunity."
Fellow managing director, Alex Ouwens indicated that Mr Thompson "has had a significant impact as COO over the last 12 months".
"Working closely with his team, John has led efficiency initiatives that allow our high-performing agents and property managers to spend more time doing what they do best, client management," he continued.
Crediting him for having made "a hugely positive impact at Ouwens Casserly", Mr Ouwens said Mr Thompson had increased business efficiency, implemented their paperless listing to settlement process, and partnered with suppliers to better equip staff with the right tools and platforms to achieve success in his time as COO.
According to Mr Casserly, "John's wealth of experience, combined with his transparency and approachable attitude make him the perfect CEO for Ouwens Casserly. John has already proven his outstanding capacity to lead OC through a strong growth phase, simultaneously developing our new business plan to drive OC into the next chapter of our story."
In conclusion, the managing director said that the elevation of Mr Thompson to CEO would allow the founders "to spend more time in the marketplace, work closer with our sales and property management teams, and focus of growing our project marketing division".
The elevation of a CEO to the business comes off the back of a bumper year for the South Australian firm.
Ouwens Casserly has reported a 19 per cent growth in its sales volume market share from FY20 to FY21, while sales values grew by almost 40 per cent.
Over that time period, the business indicated it had also experienced an increase in presentations, appraisals, calls, property values and commissions, and an overall higher auction day clearance rate.
It's attributed its recent success to the strength of the South Australian property market – after previously reporting a 50 per cent decline in transactions during the peak of COVID-19 in 2020, which has been driven largely by a return of investors and expats returning to South Australia in droves – as well as the widespread recognition achieved by Adelaide when it was announced as the third most liveable city in the world by the Economist Intelligence Unit (EIU) report.
ABOUT THE AUTHOR
---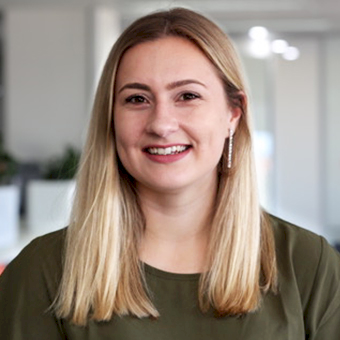 Grace is a journalist across Momentum property and investment brands. Grace joined Momentum Media in 2018, bringing with her a Bachelor of Laws and a Bachelor of Communication (Journalism) from the University of Newcastle. She's passionate about delivering easy to digest information and content relevant to her key audiences and stakeholders.