A recent merger has paved the way for "one of the most exciting initiatives" in McGrath's history.
The recently rebranded McGrath West Group is now set to become part of the bigger and better McGrath West | North West | Hawkesbury.
McGrath's Parramatta and Blacktown offices will join the recently expanded Rouse Hill team, alongside the network's Hawkesbury region acreage specialists.
Ruma Mundi, who was recently revealed as joining McGrath West, will be a foundational partner in the expanded business, alongside McGrath North West partners Phil Nicholas and Brett Humby.
Foundation partners Kon Stathopoulos, Amit Nayak, and Joel Hollings will continue to operate at McGrath West, while partner Greg Vincent will head up McGrath Hawkesbury.
Combining the offices will create a connected network across Sydney's west from Auburn to Wisemans Ferry, according to Mr Stathopoulos, who has dubbed it McGrath West's "buyer-seller highway".
He said the aim is "to better serve clients through their property journey".
Explaining, the foundation partner highlighted that "buyers tend to work their way from their first homes in Blacktown and Parramatta to the aspirational lifestyle available in the north-west as they grow into family life".
"For some, the dream of owning acreage draws them to the Hawkesbury region while many downsizers follow the reverse route by moving from their large homes closer to the vibrant hub of Parramatta. Having a presence across this wide arc will allow us to assist our clients through their property ownership."
McGrath Estate Agents founder John McGrath called the consolidation of the ownership group "one of the most exciting initiatives in our company's history".
"And with Ruma Mundi and her team joining forces with us, I believe it culminates in one of the strongest sales teams in the country as we look to further expand into the beautiful Hawkesbury region," he continued.
Mr Stathopoulos estimates that the McGrath West | North West | Hawkesbury combined will be capable of transacting approximately 1,100 sales a year with an estimated sales of over $1.2 billion.
He expects his agents will be meeting up to 1,100 buyers each weekend across the combined business.
"That's a huge benefit for us in negotiating sales and creating leads," he considered before adding that from the buyers' perspective, it will mean they'll be better able to assist them through their property journey.
Following the recent acquisition of Ms Mundi's business, the new McGrath West | North West | Hawkesbury will boast a rental roll with 1,300 properties under management, while the combined sales team will number 27 with 16 associate sales agents.
The incorporation of the three offices across the region comes at a pivotal point in time for Sydney's west and north-west.
According to Western Sydney director of the Sydney Business Chamber and former lord mayor of Parramatta City Council David Borger, "the last two years have shown that people really value space and lifestyle".
"We have plenty of both here."
Mr Borger has indicated demand for the region is growing as people move to where they can access good jobs and education.
"Parramatta and the north-west are significant education and employment hubs, and we're seeing job growth here."
In addition, "premium businesses are emerging in the area, and we'll see more commercial offices move west".
It's a sentiment with which Mr Stathopoulos agrees. He said Parramatta City is transforming into a place of growth and long-term prosperity.
"It is the epicentre for significant infrastructure investment across transport, education, health, sport and culture," he said.
"With $20 billion dollars of private and public investment reshaping the city, Parramatta's 185,000-strong workforce is expected to grow by 100,000 over the next 20 years, and the number of residents will almost double."
ABOUT THE AUTHOR
---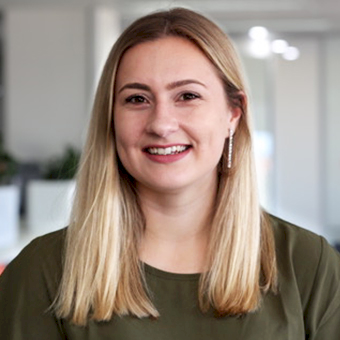 Grace is a journalist across Momentum property and investment brands. Grace joined Momentum Media in 2018, bringing with her a Bachelor of Laws and a Bachelor of Communication (Journalism) from the University of Newcastle. She's passionate about delivering easy to digest information and content relevant to her key audiences and stakeholders.