The market's well and truly shifted – and business owners and agents alike need to be on the front foot to take advantage of a new property cycle, according to Tom Panos and Phil Tarrant.
Speaking on last week's episode of Real Estate Exposed, coach and trainer Tom Panos was speaking to REB executive editor Phil Tarrant on the changes being seen in today's property market.
Reflecting on the current conversations he's having with agents and buyers, Mr Panos prefaced the conversation by stating, "we're going from nuts to normal".
"In Sydney and Melbourne in particular, prices can only go so high based on how much people are earning," weighed in Mr Tarrant.
"They can't go on growing ad infinitum at the same rate they have done over the last couple of years. There is a natural ceiling to real estate, and we're definitely at it right now," he continued.
Combined with the lead-in to an election, less pressure on prices, and more choice for buyers, and the "whole undertow of the potential increase in interest rates", it led the executive editor to consider that "you're just going to get a different property market moving forward".
From his perspective, that new-look market looks like a yield scenario – and with many parts of Australia already seeing rents pushing upward, he is advising agents and the wider sector "to look at how they can champion" such a change.
According to Mr Panos, there are a lot of agents out there who are saying the same.
"It's all about the rent roll, because not only are you getting the income, but you're also getting a percentage every year of those properties turning over … And if you are the managing agent on those properties, you most likely will be selling those properties.
"So, if you've got 3,500 properties on your rent roll and 10 per cent of those properties turn over, you've got access to 350 sales that are sitting there.
"And at an average of $20,000 commission – there's $7 million commission there in sales alone, let alone the recurring value that you're getting out of your rent roll," he explained.
According to the coach and trainer, a rent roll is one of the best investments a business owner can make.
"If you look at every possible investment, you can buy a rent roll, roughly paying a multiplier of $3.50 to the dollar, right?
"Basically, if it's bringing a $100,000 income (per annum), it's going to cost you $350,000.
"What kind of an investment can you buy out there in the market? You can't buy residential, you can't buy commercial, you can't buy shares," he said.
And while acknowledging that taking bets on crypto can offer a similar return on investment, Mr Panos notes a rent roll is a far less risky path to take, especially in an environment where we are seeing rent rolls and rental income grow "for the first time in two years".
For Mr Tarrant, "it's the lowest hanging fruit" – especially for those sales agents who are connected with a very well-managed rent roll.
"Unless you're doing an absolutely appalling job, I would like to think that most property investors, if they want to turn those properties over, will speak to the sales department to help them with that transaction," he said.
"You probably don't need to do any other prospecting than just working your own rent roll. It's so simple, but I think it's so overlooked."
Listen to the full conversation between Phil Tarrant and Top Panos here. 
ABOUT THE AUTHOR
---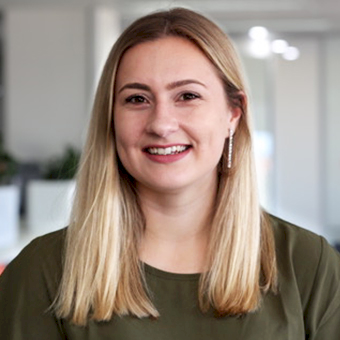 Grace is a journalist across Momentum property and investment brands. Grace joined Momentum Media in 2018, bringing with her a Bachelor of Laws and a Bachelor of Communication (Journalism) from the University of Newcastle. She's passionate about delivering easy to digest information and content relevant to her key audiences and stakeholders.