A softening market is not a bad market for good agents to be operating in, according to Tom Panos and Phil Tarrant.
Speaking on a recent episode of Real Estate Exposed, the Real Estate Gym founder and trainer and REB's executive editor were discussing the potential for property prices to correct by 10 to 15 per cent over the next two years.

Whether or not that doom-and-gloom big four bank prediction does come to fruition, Mr Panos did concede that "one would have to agree we are entering into a period of higher interest rates", while Mr Tarrant noted that Australians, collectively, have "moved into this pause mode".

"It's going to turn to two or three years of what is going to be a sideways market," the executive editor continued.

But even so, he doesn't see it as an issue — urging agents to "put this into perspective", before reiterating property as a good asset class for Australians to continue buying and selling.

"For many people, this market cycle is where they will make their money. You just need to know how to play that game."
Lending his perspective, Mr Panos acknowledged that for real estate professionals, it's turnover that's most important.

"As an agent, you get paid on turnover. You don't care whether the prices are going crazy or not. All you care about is turnover.

"In a market like this, more stock comes onto the market, and that's the demand and supply curve," he continued.

On the other hand, Mr Panos suggested that when the market's hot, "it equalises all players in the marketplace".

"And what happens is cheap can win business because people say, 'it's all the same. We're still going to get a result'," he said.

For the coach and trainer, a major reason he likes a cooler market "is that skill is rewarded".

"If you've learnt the blueprint, if you've learnt the formula on how to process stock, how to get them into the system, how to price them right, realign the value, you'll make a lot of sales," he advised.

So how can agents ensure they are equipped for the changing market?

According to Mr Panos, there are a number of key metrics – both within the local marketplace and of their own performance – that all agents must be on top of:

1. Your list-to-sell ratio

That is, "what proportion of your listings end up selling?"
While for many agents who have been operating at a 100 per cent ratio of late, this is set to change, given the market has gone "from nuts to normal".
2. Average days on market
Mr Panos also advises agents to be very clear on the average number of days that it takes to sell a property.
3. The clearance rate by property type
According to the trainer, knowing the different clearance rates of houses and units "helps you understand the method of sale and what you should be doing for people".
Adding to that, Mr Panos believes there are a further "three undeniable numbers that every real estate agent should be super clear on".
Those are: "What their annual GCI goal is? How many listings they need? And how many sales to achieve that?"
Instructing agents to break that down month by month, he offered up the advice: "What you measure, you manage."
"If you know those numbers, you can basically just play a game. It doesn't matter how you feel. It doesn't matter what your attitude is like, you know [you've] got to keep playing these numbers," Mr Panos concluded.
Listen to the full episode of Real Estate Exposed with Phil Tarrant and Tom Panos here.
ABOUT THE AUTHOR
---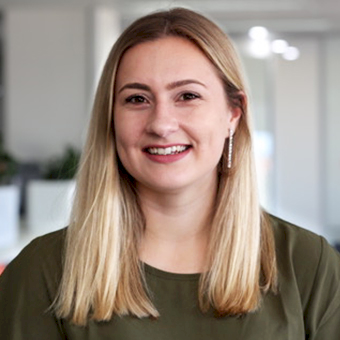 Grace is a journalist across Momentum property and investment brands. Grace joined Momentum Media in 2018, bringing with her a Bachelor of Laws and a Bachelor of Communication (Journalism) from the University of Newcastle. She's passionate about delivering easy to digest information and content relevant to her key audiences and stakeholders.