With a new financial year now upon us, what can the real estate profession expect from the year ahead?
Speaking on a recent episode of Real Estate Exposed with Phil Tarrant, Tom Panos offered up a number of predictions for what the coming 12 months will likely have in store in the face of a changing property marketplace.
The Real Estate Gym founder, coach and trainer began by acknowledging that for many agents across the country, the last two financial years saw many agents end up "having their best years ever in real estate".
"But that's not going to continue this financial year," he conceded.
"I think most people have already forecasted and budgeted that they're probably going to do a little bit less – not because of price falls, but more to do with volume decreases."
From there, he offered up some of his biggest predictions for the year ahead:
10 per cent of agents will boost their income
Mr Tarrant posed the question: "What percentage of real estate agents are going to have a better year in FY23 than what they've had in FY22?"
In response, Mr Panos said he'd be surprised if the answer was more than 10 per cent – although he was quick to dismiss it as a pessimistic take.
"The bottom line is if X amount of properties sold last financial year, and then you've got X amount, minus 20 per cent that sell this financial year, you've got less of the pie," he said.
Despite this, Mr Panos did note that there would be agents who actively take advantage of the different marketplace: "Option number one is I increase my commissions to make up for the lack of volume. Option number two is that I go off and I steal market share from other competitors."
"Winning market share is achievable, but it does take time, and it does take effort," Mr Panos said, stressing the importance of having "smart, realistic, achievable goals – not things that are going to demotivate you".
"Ten per cent of agents probably will have their incomes go up because they've made a decision that they will do whatever they can do to win market share."
Adding that there are a number of agents winding back after a taxing two years, Mr Panos said it gives hard-working agents with a strategy "a little bit of an opportunity" over the coming 12 months.
Ten to 15 per cent of agents will leave
If 10 per cent of agents are going to have a better year, 90 per cent of agents will not.
For the real estate trainer, the ebbs and flows of people into the real estate profession and back out is "an ongoing thing that's been happening".
Stating his prediction for an exodus of 10 to 15 per cent as "total guesswork", Mr Panos noted it's not a new phenomenon.
"The reason why it happens, is when the market's going up, people jump into real estate. When the market's going down, people jump out of real estate," he said.
"You've got this constant 10, 15 per cent of what I call 'real estate backpackers'."
But for the most part, the profession is made up of a "central hub of people that are long-termers; sustainable people".
"They live through high seasons. They live through low seasons, and they build a business to a level where they'll always get by because they've earned the right to repeat business from people," Mr Panos said.
This is the type of market that "many of them are looking forward to", Mr Panos shared.
For these agents and business owners, it's a chance to not only increase their commissions but also stand out in the marketplace.
Auctions will become even more important
Despite citing a newspaper article that said up to 30 per cent of properties are now being cancelled prior to auction, Mr Panos sees auctions as still playing an integral role in the transaction process over the coming year.
In fact, from his point of view, "auction is more important [now] than in a hot market".
While any data source will show a reduction in the auction clearance rate when the market turns, "the amount of properties that actually sell during the agency agreement of that property is half the days on market for auctions versus private treaty".
He sees a large proportion of property in a changing market that is sold anywhere from the day after the auction to 14 days post-auction, allowing for ongoing negotiations with the highest bidders – but it's all missed by clearance rate data.  
In addition, the auctioneer shared how the auction process can help manage vendor expectations, setting the wheels in motion for a successful sale: "You get a vendor who might have been chasing a lottery figure, that comes to reality at the auction, and then the next thing you know is you've got them readjusting their number to meet the market – and the property gets sold the week after auction.
"I would say now is the time that you move towards auction because it's got a deadline date."
On the other hand, Mr Panos indicated that "there's so many private treated properties on the market at the moment that are just lingering. They're in the stale zone. They're just sitting there. There's no activity."
"Whereas with an auction, you're sending a message: I'm a serious seller.
"A serious seller attracts a serious buyer," he concluded.
You can listen to the full episode here.
ABOUT THE AUTHOR
---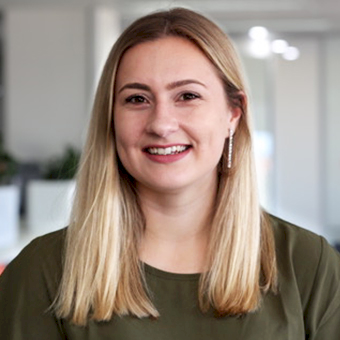 Grace is a journalist across Momentum property and investment brands. Grace joined Momentum Media in 2018, bringing with her a Bachelor of Laws and a Bachelor of Communication (Journalism) from the University of Newcastle. She's passionate about delivering easy to digest information and content relevant to her key audiences and stakeholders.