An "outcome-focused" working style is key to achieving optimal business growth, according to a new survey.
The inaugural Evolution of Leadership Report 2022 — from The Access Group and REB's sister brand HR Leader — has found that the "new way of working" for employees is delivering businesses the best outcomes in 2022.
According to the research, almost nine in 10 professionals — or 88 per cent of those surveyed — believe that operating in an outcome-focused environment delivers the best business outcomes.
What this means is a move away from the traditional nine to five and the idea of "clocking in and out" and a move to more flexible methods of work, allowing employees to "own the outcomes they are responsible for".
It also touts the benefits of encouraging creativity and better work/life balance, according to the report.
The report's authors note that this shift to a new way of working has enabled a number of benefits for employees, while at the same time forcing organisations "to rapidly adopt new technologies and ensure their business leaders are capable of leading teams with clear visions while fostering a new level of trust between team leaders and employees".
John Maley is the HR director at The Access Group and has noted that COVID-19 has "accelerated some of the usually evolving workplace changes, including an expectation that employees can work remotely and be effective".
"Whilst that may have been the sort of change that developed over a decade or more, it has been forced upon us," he conceded.
He sees this new way of working as especially important now that we are emerging out of the pandemic, noting that "the war for talent can seldom have been fiercer".
It's a sentiment with which HR Leader editor Shandel McAuliffe agrees.
"Unless an employee is very junior or new to a role, micro-managing and task-focused delegation is out, and divesting of outcome and output responsibility is in," Ms McAuliffe said.
For Swaab partner and lawyer Michael Byrnes, an outcome/output focus is "an innovative and compelling approach" to employment.
From his perspective, the focus on the end result — whether it be an outcome or an output, can be key to "unlocking potential and motivation leading to greater productivity and retention".
Even so, he noted that it is not an approach without its challenges.
"Employees taking an outcome focused approach need to be able to work autonomously and have the experience, skills (both soft and technical) and maturity to make informed decisions as to the best path to achieve what is required," he shared.
"To enable employees to reach this stage, the employer needs to make a significant investment in training, development, and support."
Download the report here.
ABOUT THE AUTHOR
---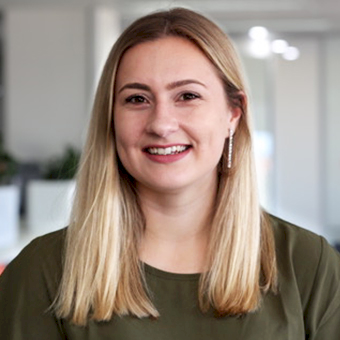 Grace is a journalist across Momentum property and investment brands. Grace joined Momentum Media in 2018, bringing with her a Bachelor of Laws and a Bachelor of Communication (Journalism) from the University of Newcastle. She's passionate about delivering easy to digest information and content relevant to her key audiences and stakeholders.