A well-rounded real estate agent requires both hard and soft skills if they are to thrive in such a competitive industry, according to one CEO.
You're out of free articles for this month
To continue reading the rest of this article, please log in.
Create free account to get unlimited news articles and more!
Shane Lowe, CEO of Real Estate Training Australia (RETA), has stressed the relevance of "soft skills" for Australian real estate agents, outlining that they encompass "a range of personal attributes and abilities that enable individuals to communicate effectively, work harmoniously in teams, and navigate complex social situations".
Acknowledging the importance of soft skills as "an emerging conversation", Mr Lowe offered up some examples of common soft skills, such as communication, problem solving, negotiation, time management, empathy and adaptability.
As he previously shared with REB, the "high stakes" nature of real estate "underscores the importance of ensuring that individuals entering the field are adequately prepared, while those established in the industry are consistently refining their craft".
In an ever-evolving industry, the CEO stressed that "the importance of soft skills becomes increasingly evident".
So where does he see soft skills playing a major role? Mr Lowe has outlined five areas where agents most benefit from honing their abilities:
Building trust and client rapport
"Trust is a critical element in real estate transactions," as stressed by Mr Lowe.
Pointing out how clients rely on agents to guide them through significant life decisions, such as buying or selling a home, he stated that "empathy and the ability to build rapport help agents connect with clients on a deeper level".
"Clients are more likely to trust agents who understand their concerns, preferences and aspirations."
Adaptability and problem solving
Everyone knows real estate is an ever-changing landscape.
With market conditions, client preferences and property dynamics able to shift rapidly, "agents need to adapt to these changes and find creative solutions to challenges".
"The ability to think on their feet and provide solutions adds value to the client-agent relationship," Mr Lowe advised.
Effective communication
In an industry so fundamentally about relationships, whether that be "between agents and clients, agents and colleagues, and agents and other industry professionals", Mr Lowe has stressed that effective communication sits "at the cornerstone".
"Agents need to convey information clearly to clients, listen attentively to their needs, and negotiate on their behalf. Poor communication can lead to misunderstandings, lost opportunities and frustrated clients," he espoused.
Negotiation
A core aspect of transactions, negotiation with clients, other agents and various stakeholders is what must be done to ensure the best outcome for your client.
From Mr Lowe's perspective: "Effective negotiation skills can mean the difference between a successful deal and a lost opportunity."
Time management
With real estate professionals often required to balance multiple tasks for multiple properties at any one time, Mr Lowe pointed out that "efficient time management ensures that agents can meet deadlines, serve their clients promptly and maintain a healthy work/life balance".
For Mr Lowe, it's not only the best operators who should be focusing on soft skills, it's something that the entire industry should be striving to embody, stating that it's "not only beneficial for agents but also for clients and the industry as a whole".
"It fosters a culture of professionalism, empathy and ethical conduct that enhances the real estate experience for everyone involved," he concluded.


ABOUT THE AUTHOR
---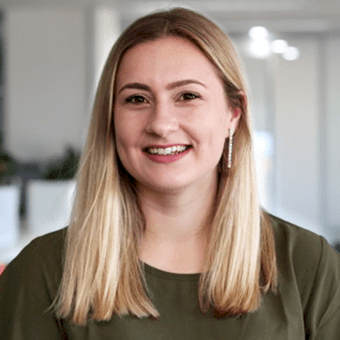 Grace is a journalist across Momentum property and investment brands. Grace joined Momentum Media in 2018, bringing with her a Bachelor of Laws and a Bachelor of Communication (Journalism) from the University of Newcastle. She's passionate about delivering easy to digest information and content relevant to her key audiences and stakeholders.