The importance of creating corporate culture and its effect on growth
Blogger: Ryan Crawford, founder and group director, Crawford Property Group
Culture exists within a company, whether it has been purposefully cultivated or not - and it can have a significant impact on a business' success.
The importance of establishing a strong culture, synonymous with values and business development objectives, should not be underestimated. It is the foundation of a company's growth.
It builds a brand employees are proud of, an organisation where staff feel a sense of loyalty and belonging, and an environment where performance is nurtured and rewarded.
Creating culture - An effective culture should support and promote the company's values and create a shared belief among staff in the company's vision. The values and vision are a guide for employees. They should be clearly defined and aligned with a company's master statement.
Culture 'carriers' and practices - Values are instilled or 'carried' within a company from the top down and the bottom up.
Lead by example - put values into action by implementing processes, policies and practices which support culture creation.
Recruitment - establish processes to help identify new employees that not only demonstrate the skills and experience required to perform the role, but who also embody the cultural ideals.
Recognition - recognise those employees who understand and consistently demonstrate values via a regular employee awards program.
Incentives - offer attractive packages, incentive schemes and bonus structures to reward the individuals and teams that deliver outstanding performances.
Communication - an open door policy with staff encourages communication, supports personal development and mitigates any negative interaction in the workplace.
Quarterly employee reviews provide staff with the opportunity to openly and honestly discuss how they feel about their role, their team and the organisation, their strengths and weaknesses. Regular reviews ensure targets are met by allowing a company to quickly and regularly identify those that are achieving at a high level and those that need extra support.
Development - ongoing training, career development and internal promotion should be highly valued, allowing each employee to set personal goals and achieve their best.
Team building - weekly team meetings provide an opportunity for collaborative, informal discussions to boost team morale. Staff may share inspirational quotes, stories and videos or examples of personal achievements.
Encourage team building outside the workplace and in the local community through participation and support of charity and social events and utilise social media to create a sense of unity and pride.
Attracting and retaining the best talent - a great culture not only drives continuous improvement from within the organisation, it is also vital to attracting and retaining the best talent – critical for continued growth.
An organisation that promotes a fun, supportive workplace, offers an attractive salary packages, opportunities for personal development and encourages a healthy work-life balance will, in turn, be rewarded with loyal, top performing staff and an industry-leading reputation for service and results.
ABOUT THE AUTHOR
---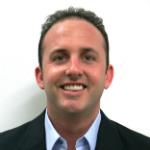 Ryan Crawford has been involved in the property investment industry for over 10 years, making the transition from investor to real estate professional. His agency, Crawford Property Group (CPG), was recently named the fastest growing real estate company in Australia by BRW's Fast Starters Awards. CPG was also a finalist for Independent of the Year at the inaugural 2013 Australian Real Estate Awards. Social media has been a key element of CPG's business development strategy since the group launched in 2008. CPG's Facebook page recently hit 30,000 likes and has become one of its primary sources of new business.