The politics of leadership
Blogger: Ewan Morton, managing director, Morton & Morton
At the end of a six week Federal election campaign it's a bit depressing to realise that the idea of 'leadership' is at risk of overuse and under value.
So let's leave the politics aside and consider what 'leadership' actually means, and question how it is relevant within real estate?
In my opinion the general concept of leadership is wrong. We commonly believe that 'leadership' applies only at the top level of a business or organisation: that it is the responsibility solely of the director, the CEO or, to jump back to Federal politics, Tony Abbott or Kevin Rudd.
I disagree. I believe leadership can, and should, be demonstrated across all levels of a business, that it is crucial within real estate and that it is fundamental to being a successful sales agent.
If that sounds a bit over the top stick with me while I explain.
Consider the nature of the relationship between an agent and a vendor. Traditionally it can be quite a combative, 'us versus them' relationship. With such high stakes comes high emotion, and with that comes high drama.
These days I think that relationship is based firmly on leadership. It is the responsibility of a good sales agent will help guide or 'lead' the client through the decision making process. It is a subtle difference but an important one. 
And if you're wondering why the difference between 'then and now' I think the answer is transparency. These days buyers and vendors have access to vast loads of information about property values, demand and results. That's a good thing because it can foster a greater understanding but inevitably can also lead to greater confusion. You know how it is: the more you know the harder it is to make a decision.
A good agent will help lead their client through the decision making process.
Of course the other key word of this election campaign has been 'trust'. As many of the newspaper headlines have been screaming over recent weeks trust is a vital component of leadership. According to the media it will be the point on which the election will be decided.
A good leader will be trusted. However, unlike politics, in real estate it is not just the responsibility of the Principal of the Agency to engender trust. It is for every agent.
ABOUT THE AUTHOR
---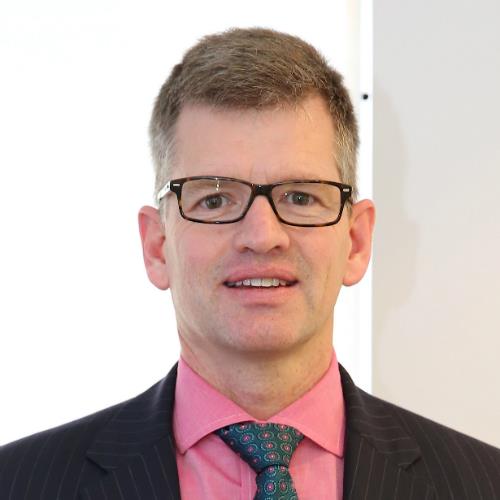 Ewan Morton is the managing director of Sydney-based agency Morton & Morton. He was named Industry Thought Leader at this year's Australian Real Estate Awards for his strong drive for change and innovation within his business. Morton & Morton has also received the REINSW Large Agency of the Year Excellence Award in 2011, 2009 and 2007.