The one key to incredible success I haven't yet learnt to bottle
Blogger: Shane Smollen, principal, McGrath Estate Agents: Avalon, Castle Hill, Crows Nest Epping, Hunters Hill, Lane Cove, Lindfield, Mona Vale, Palm Beach and Pymble) 
After 30 years in real estate (that hurt but there I said it ) and coaching many multimillion dollar agents , often from scratch or a low base, I have one key observation that could save you from reading on if you're desperately looking for a magic wand - there is simply no secret to success that you can bottle.
There is an enormous training and self development industry that is in constant demand from people who desperately want to find the answer, the latest hot idea, the bit of magic that lives in the best that will bring riches and unbridled success.
Yet it lives in something much less glamourous.
Yes there are many common elements amongst the elite agents, several of which I'll cover over the coming months but without this one thing there is constant frustration and inconsistency.
It's the characteristic of grit and determination. This is your ability to persevere towards an important goal over a long period and the belief that you never reach a point where you are permanently road blocked or ever stop learning.
Above all it's self responsibility - the rare quality where you (usually) own your outcomes. I say usually because almost all of us occasionally feel we've had a run of bad luck or that things are out of our control. Of course that is not generally the case!
But the best guys quickly turn their thoughts to action and get back on the horse realising if they return to the success habits their business is founded upon things will quickly change. And they always do.
Having a coach who you have made a commitment to greatly assists this to happen compared to spending weeks if not months spinning your wheels.
I know how to create accountability structures, help people set goals that matter, find the gaps and build strategies that will get them there, but I haven't quite worked out how to instil that basic quality. What is the reason why some people always follow through on what's important and some don't no matter how important it is TO THEM not me?
Maybe I'll go to my grave with that question but it won't stop be trying.
I always tune in to what the best of the best in business, sport and the arts advise as their key to success. Not because I expect to hear something totally different but to confirm what all others have said before them - it's about hard work , working towards a meaningful goal and more hard work. It's the perseverance that finds the luck. Keep turning up with a desire to improve and you will get the break. Every time.
I don't know an agent with successful prospecting habits that hasn't eventually become very successful and in the process totally changed their lifestyle, finding increased satisfaction and self esteem.
Yes there's more to it but if you are either looking for a silver lining this morning while your opposition is speaking to more of the right people, or if you are doing anything other than prospecting, listing or negotiating for most of your time, then it will be a very slow, tedious ride.
The current market in almost every area is entering an exciting phase. Some people will seize the opportunity and set their business and their lives up for financial success and recognition. Others will look on complaining about a shortage of listings, competitors who are desperately dropping fees and talking about why it's all a house of cards.
I implore you, don't be the agent that says "I prefer hard markets" as this is the best opportunity you have had in many years and it is only warming up. Great agents with consistent success habits do extremely well in all markets but always increase their results in a rising market as activity builds.
I understand some people are just hard wired to compete, be resilient and to be positive. But that's not all of us. It doesn't mean we can't reprogram our reactions and at least create an awareness of our thoughts that work to sabotage our potential. One thing is for sure and shouldn't be binned as a cliche . If nothing changes then nothing will change.
Right now I'm watching the top agents firing, and all the time investing in themselves and their businesses. I'm also seeing a new up-and-coming breed who are determined the top dogs aren't going to have it all to themselves. And there are the agents who are being left behind, maybe making a living, but it can be SO much better if you wake up now.
These 5 things MUST be in play to start to earn your potential income
A simple plan. What are you going to do by when and how?

Written, specific, accountable.

A coach you respect who always follows through to ensure you follow through

A data base you build and nurture religiously

A commitment to build skills so all of those beautiful leads become converted quality listings. Ultimate wastage is a hundred hours of prospecting to wreck it all with a few misplaced words.

A team to delegate everything possible to other than prospect/list/negotiate - start somewhere. That can be the receptionist, a shared resource or even somebody off site. How many listings do you need per year in an improving market to justify an assistant , or would you rather be one yourself whilst your opposition talks to your clients?
That's enough for today. I've already gone past my one page on the iPad limit - another truth is that great agents have short attention span!
Please change one thing today that really matters. Sounds boring? Then Google "secrets to success". I promise somebody will take your money!
ABOUT THE AUTHOR
---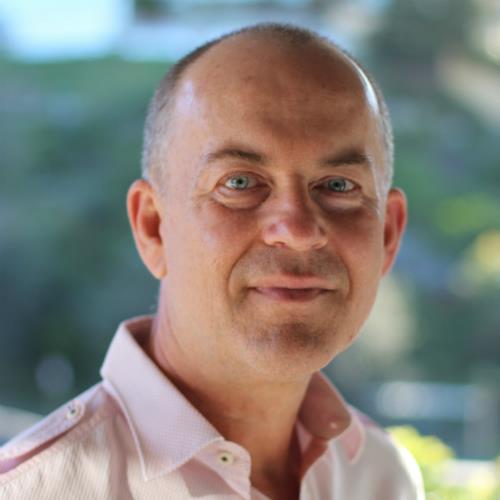 Shane is considered on track record to be one of Australia's highest producing principals and a specialised coach to elite agents. His 10-office group within the McGrath group includes many of the country's highest producing agents, including five of the top 10 in NSW from the Real Estate Business Top 100 ranking, the recently awarded Agent of the Year John Paranchi, and last year's number one ranked agent Peter Chauncy. He has some limited availability to consult to agency principals wanting fast, sustainable growth.