Nothing happens without a conversation
Blogger: Tom Panos, GM of News Corp – real estate sales, and a real estate trainer and coach

Twenty-five years ago, when I first entered real estate, the training was simple – you got a desk, you got a phone, you got three months. It was a contact sport. The man (or woman for that matter) who spoke to the most people won.
Agents who spoke confidently and enthusiastically were admired and it was normal to have comments from others who would say "she has the gift of the gab".
Lets fast forward to 2013 and we have extraordinary technology tools such as customer relationship management (CRM) systems and communication tools that can have a message to New York and have a response within moments. This simply was not possible in 1985. Real estate has changed and you would expect that having access to the new digital tools should make an agent more effective and efficient than any other time. Yes, real estate has changed.
What has not changed is that real estate is still a contact sport. As I travel and coach agents around the country, I cant help but notice the best of the best don't hang out on computer keyboards. They are having conversations. Everything starts with a conversation. A listing, a sale, a new prospect in your database, building a new relationship, or getting a referral - all are voice-to-voice interactions.
As I type this, two people come to mind who simply don't use computers and have others do that work for them. Two of the greatest real estate agents in the country - James Tostevin and Jason Boon. For them, it's about talking to people, providing great service and making it easy for people to get more of them.
With the internet providing lots of email enquiries, getting into a table tennis game of sending emails back and forth is one example of the departure of outstanding salesmanship. Any opportunity to respond back by phone is the way to go. An opportunity to connect with someone. An opportunity to let them know you're different. Most importantly an opportunity to find out what is their underlying motivation, so you can better serve them.
Real Estate is about dialogue. Real estate is about language. Real estate is about diagnosing a client's problem and prescribing a solution. Real estate is about being liked. None of these are achieved on a keyboard. My advice is if you don't have an assistant and you're serious about real estate and not just dabbling in it, you get one quick smart. The minute you can start having someone else do the back end to free you up to build more relationships with prospective clients is the day you begin the domino effect of doubling your income.
There was once a time we used to say he has got the gift of the gab. Today, we don't say he has the gift of the keyboard.
ABOUT THE AUTHOR
---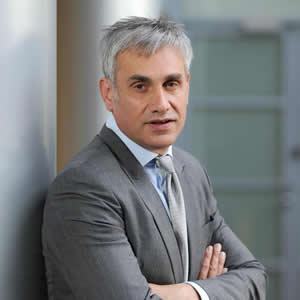 Tom Panos is the general manager of sales at News Corp as well as a real estate coach. His weekly blog goes out to 14,000 agents, and focuses on being an attraction agent. He regularly interviews Australia's highest-producing real estate people. For more information, visit www.tompanos.com.au.