20 goals you should set for 2014
Blogger: Matthew Waddell, general manager, Robinson Property
At what age do you start saying that? My 16 year-old niece doesn't. My nearly 3 year-old doesn't. But everyone I work with and family members all start saying it around this time of year…me included.
Where did it go? What have I done? Why is time travelling much quicker now that I'm older than it did when I was young?
Is it because we know there are limited years left and we should be making the most of the one's we have? Bit morbid but maybe that's it.
When we're young there is no thought of 'the end'; only for the weekend or getting your driver's licence or being able to go to the pub. Now it seems to be 40ths and 50ths and funerals… still morbid, sorry.
I don't think I worried about time as much as I do now that I have kids. I really want to see them grow up and see how they turn out and hopefully have an influence on that.
What's the point of my ramblings, you're probably thinking right now.
I'm not selling funeral plots or anything, I just think it's a shame that we feel time goes so quickly that we've somehow missed out on 'time'. It must be going so quickly that we missed out on doing all the things we said we were going to.
Is that why we make New Year's resolutions - because we think we are back to the start so this year will be different?
A real estate career can be rewarding or it can be extremely frustrating.
If every year you're looking back with regrets about what could have been or what you didn't do it will be extremely frustrating.
If you are disciplined and set goals to achieve throughout the year, you will find it much more rewarding than looking back with regret.
There are hundreds of ways to approach goal setting, but I try and keep it as simple as possible otherwise I won't stick to it.
I love lists and I love ticking things off my list.
I break it up in to some key areas: financial, health, family and friends.
Then I simply have five goals I want to achieve in each area. You can have as many as you like but for some reason, five works for me. Then I work out what the steps are to achieve each goal, and then set a timeframe to achieve it by. Simple. The next step is to review it regularly to make sure you're on track. Some goals may be short term, while others may take years.
Depending on what your goals are, you may need to consider who you share them with? Who will keep you accountable? Who can help you achieve your goals?
If you haven't ever set income goals, I'd start with that one. You may have a goal but maybe you haven't worked out the steps to get there.
To do this, you need to know your numbers:
What is my average commission per sale?
How many sales does it work out to be per month/per week to achieve that goal?
What is my appraisal to list ratio so I know how many appraisals I need to do each week?
How do I get my appraisal leads?
Once you have that information, you can confidently set out the steps you need to follow to achieve your goal.
Everyone's goals are different but it's important to know what yours are.
Maybe time will go a bit slower if you can appreciate the goals you've achieved along the way.
ABOUT THE AUTHOR
---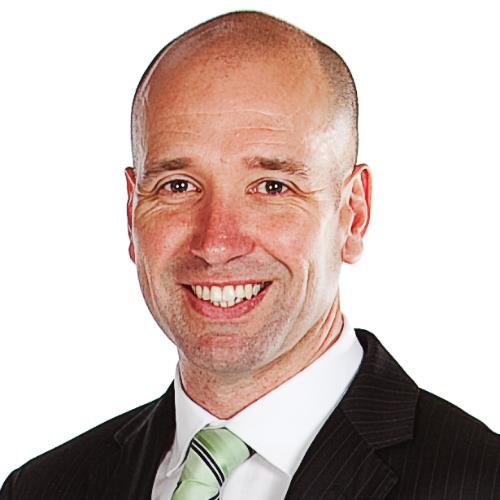 Matthew Waddell started in real estate in 1989 and since then has worked both for independents and franchise groups. He is currently general manager of Robinson Property, which placed second in the 2015 Top 50 Sales Offices ranking. Matthew is married to Kristy and they have two beautiful daughters, which he rates as his greatest achievement and the motivation to always be the best you can be.