Looking back on the previous year is always a good thing to do this time of year to take stock of what worked and to learn from what didn't.
It's also a great time to put into action all those dreams and schemes that you keep putting off for no good reason other than knowing where to start.
 If you are looking for some drivers on how to create or be part of a high performing sales team then here are a few tips that have worked for us and helped us win the inaugural Australian Real Estate Awards' Sales Office of the Year in 2013.
Since winning the award, I have been approached by many agents across Australia wanting to know how we won it and how a mid-sized business with a sales team of now 10 lead agents can compete with the big guns, and my answer is always the same. We have created a performance culture and work hard at maintaining it.
I call it a performance culture because the two words are often not used together, but to me, they go hand in hand. Performance, meaning an action or proceeding of an unusual or spectacular kind, and culture, meaning the behaviours and beliefs characteristic of a particular group.
When combined, you achieve spectacular behaviours and that is what we see our business being all about - our behaviours driven by our beliefs turning into actions resulting in spectacular outcomes.
A performance culture therefore is achieved when you can align all the 10 keys. It's not easy and it takes a considerable amount of time and energy to maintain it, but in the end everyone is a winner.
The 10 keys are:
Create a culture to belong to. You want your team to enjoy coming to work and bringing the best version of themselves every day to work. You want them to get up every morning with a clear WHY they do what they do. When this is aligned to your firm's WHY and the rest of the team's WHY, then all your beliefs are in sync. Pin this all together with strong and fair leadership that empowers the team to be at their best and the following nine can happen - but without leadership throughout the team, nothing will happen. The culture also extends beyond your office to the other agents and agencies you associate with and this has a significant effect on your own internal culture. Belonging to Michael Sheargolds RER Network has made a significant impact not only on our business performance but has had a positive impact on our culture as well due to the calibre and standards of the other member agents and it also provides the team with a broader sense of belonging, so never under estimate the value or otherwise of what you belong to.
Have an understood set of values and standards of operation...you will never get perfection on this one but as my coach Michael Sheargold says "Never let perfect get in the way of better". If you can have a team that has a clear client-first focus with integrity and an aligned set of personal values and standards to what the company sets as it's minimum standards of operation, then every link in your chain(team) will understand the importance of eachother's behaviour and it's effect on the whole. Understanding that authenticity and transparency are what we are judged on will ensure you have the right people in your team to deliver on these client expectations.
Formulate clear processes to follow…Does everyone know and understand what is expected from their role, be it front desk, directors, sales associates, marketing or lead agents. Are the processes simple and easy to follow and do they understand the effect on their clients of every step in the process? Confusion leads to time wasted and inefficiencies that create a bad working environment and ultimately poor work satisfaction, so spend some time on getting the processes right…we call it 'The Cunninghams Way', and you can create your own way.
Be a learning environment…You never stop learning. In fact, after 36 years in the industry, I believe I am learning more now than ever before, so for anyone to believe they know it all is the height of arrogance and stupidity. Change is the only constant and the rapid rate of change we are facing is simply phenomenal, so keep up with it and create an environment in your team that encourages learning, expects it, allocates non negotiable time for it and rewards it. Share with and benefit eachother from the learnings and help put it into practice with role play sessions, learning lunches, team development days, conference debriefs and more and more implementation strategies.
Have a commitment to innovation and implementation… if change is the only constant then innovation is its best friend. You can choose to be creators, early adopters or strategic adopters of change, but whatever way you choose, make sure you do it your way, be innovative, different and bold, take a leap of faith at times, take risks be they large or small but don't wait and then blink as everything passes you by… get implementing and as Mr Sheargold always says, "The power of an idea is in it's implementation". And as Nique Stewart explained to me once, the "only difference between successful people and non successful people is the successful people did the things the others couldn't be bothered doing". How simple is that ?
Show clarity of direction and vision…There is nothing worse than confusion and if your team are unsure of the direction you are heading in and there is no clarity in your vision then you are in for a bumpy ride. You either have to share a created vision or have the team create a shared vision, either way everyone in your team needs to know where this all all heading, have belief in that direction and totally buy into the vision so that every stroke you make in the engine room is keeping you on track and on target.
Have key performance indicators and ongoing accountability… without goals and action plans that are measurable there is no accountability, and I am mainly talking here about accountability to your own goals and targets and not that of the company. The individual goals added up are the goals of the company goals and not the other way around. The KPIs therefore have more meaning and the simpler the better. Calls, appraisals, listings and sales, and then the accountability is either you are on track or off track. Keeping everyone on track is the big challenge and it requires a different strategy for each individual, there is no 'one size fits all' approach to this, and you need a strong connection with every team member to achieve this
Create a strong brand and marketing position… for your team to believe in the vision and be prepared to head in the same direction, your brand must represent your beliefs in the marketplace and community you work in. Creating a recognisable strong brand position that is easily articulated so that everyone knows what you stand for is critical to being recognised as market leaders. The brand is made up of the impressions your people make and the impact they leave behind every day. It's represented by your logo and is manifested in all your marketing material and activities on a daily basis but it needs to be a constant work in progress from both a visual and representative perspective.
Participate in your community…We call it community/brand integration, meaning our brand being synonymous with the community we work in and making it part of our culture and day to day activities. It's not just about support and sponsorship, it's about participation and involvement by the whole team. It involves getting out there and contributing to the betterment of those in need, be it by utilising your skills as an auctioneer, organiser, fundraiser, committee member, coach, mentor or just getting your hands dirty with physical labour. The doing is the key here and not asking for anything in return, having an attitude of gratitude for what you have combined with the pure act of giving without any expectation of return will result in unexpected reciprocity.
Show inspiring leadership by example….Being the chief energy officer of your team (thanks Tom Panos for that term) and bringing the best version of yourself to work everyday is critical for getting the best out of your team. 
If your energy is low or your attitudes are off track then stay away. Unless you are prepared to bring inspiration, empowerment, direction, clarity, consistency and gratitude with you and lead by example then all of the above will have no meaning.
Unless you can instill these leadership qualities into your team leaders and then into the leadership facets of each team members role, a performance culture will not get off the ground or stay afloat for long.
My intention here was to explain how we have created a consistently high performing team and that you have been able to understand that a performance culture is not just a sales aspect of your business, it's a whole team culture in all departments - operations, asset management, marketing and sales.
Everyone needs to understand we are in a performance-based business and that every link in our internal chain is as critical as the next. No matter the role, they are interdependent and that is the real key to a successful business.
ABOUT THE AUTHOR
---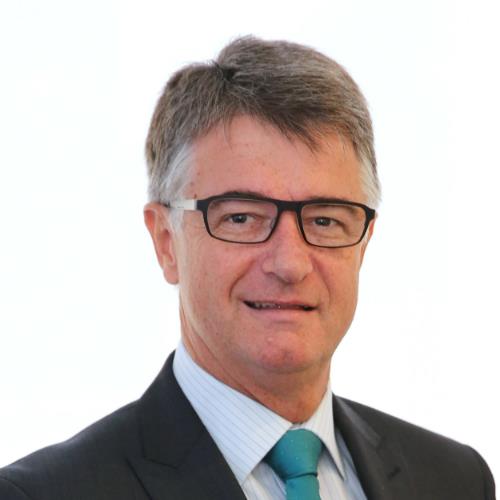 John commenced his career in real estate in 1977 with a very simple philosophy - to establish business relationships built on trust. In 1991 John and his wife Ann extended this philosophy to establish Cunninghams Property as the most respected team of estate agents on Sydney's Northern Beaches.