Blogger: Matthew Waddell, general manager, Robinson Property
I love this saying. I promise I haven't been trolling websites for inspirational quotes, but this one did come to mind when I was running the other day.
While I was pounding the pavement I passed plenty of other runners. Some people had headphones in, some wore hats, some wore sunglasses and I started to judge the people wearing headphones. "How antisocial and unsafe. They don't hear me saying hi and they can't hear traffic…I'd never run with headphones in".
Then I thought back to when I've run in races such as the City2Surf and the music was pumping going up Heartbreak Hill. I was reminded how it motivates you to push harder and you get that much needed rush of adrenaline.
So then I started thinking maybe I'm the stupid one for not listening to music to motivate me. It was a long run, so I had plenty of time to debate it in my head.
Then, as all good conversations in your head go, I started to relate it back to real estate.
How often do we just do the same thing every day because that is what we are used to and we think it works really well for us?
When was the last time you stopped to question what you do and see if there is a better way of doing it? Not just change the colour of your lucky shirt but really delve into your standard scripting, your prospecting, and your time management.
Sometimes it's hard to get the concept that there is a better way to do it. You may be the guru at prospecting but I'd be surprised if there wasn't one thing you could change to improve your results.
Why not carry out this exercise on one part of your business every week and ask the question: why am I doing this? Can someone else do it? Is there a better way of doing it? If you're not sure, get online and find someone who does it really well and see if their system fits your business.
I'm going to take my own advice and go for a run with headphones…I just hope I don't get the kids playlist by accident…"Hot potato, hot potato".
ABOUT THE AUTHOR
---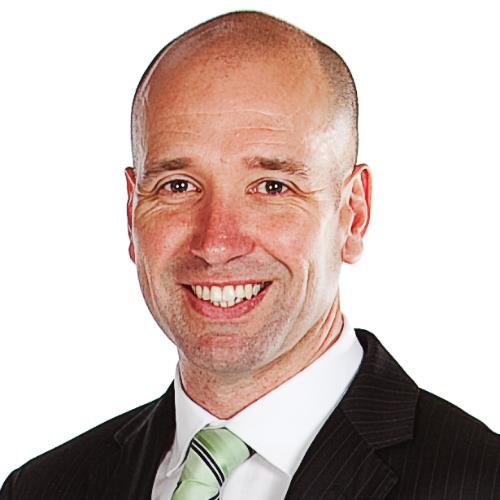 Matthew Waddell started in real estate in 1989 and since then has worked both for independents and franchise groups. He is currently general manager of Robinson Property, which placed second in the 2015 Top 50 Sales Offices ranking. Matthew is married to Kristy and they have two beautiful daughters, which he rates as his greatest achievement and the motivation to always be the best you can be.