There are as many different management styles as there are people because each person brings to the management role their unique mix of individuality, personality style, skill, knowledge and background experience.
Blogger: Rose Kelly, consultant from Real Estate Dynamics.
The reality is that how we were managed as employees has a great deal of influence over how we manage others – taking on board those attributes of managers we valued and eliminating those attributes that made us uncomfortable or devalued. Unfortunately, neither of these approaches is good enough when it comes to effectively managing a property management department and team. 
In my role as a rental business coach, I meet with lots of business owners, managers and department leaders who are struggling with this.  "How do I get people to perform better?" "What am I doing wrong as a manager when I'm staying back late and everyone else has gone home?" "Why is our business not growing when we know we have the right people?" "What's wrong with simply getting on with the job – why does everyone need to be managed?" 
These are the questions most frequently posed to me. The answers are not easy but as a coach I encourage people to evaluate their style of managing and leading their teams, and how effective they are in achieving the outcomes not through their own efforts but through the empowerment of others. 
It usually begins with a discussion about how to walk the fine line between delegation and handling everything yourself. 
In a smaller portfolio, this is a common issue which arises, with many inherent problems. Apart from the obvious, a business will struggle to get beyond a particular size because it will become dependent on the one central figure. Even at a very small size, it is essential to elevate your business to a 'system-dependent' business if you wish to grow.  
The next thing I see is the "people pleaser". 
This is the manager who feels they have to keep the team together and happy no matter what. The team members love working for this person who solves all their problems and picks up the pieces they don't complete. However, this is also the manager who is still working back late completing tasks that should have been done by someone else. 
Management is not 'baby-sitting' nor is it 'mothering'. It is about identifying areas of poor performance and working with the employee in a training, supervisory or coaching capacity to ensure they know how to perform the task and then actually do it to the standards required and in the time allotted. 
I am sure we have all experienced the 'dictator' who rules the office with an authoritarian style. 
They are effective in controlling outcomes; the department runs efficiently, tasks are completed on time, risk is minimal, compliance is high… but what about staff morale? This type of manager wants things done a certain way and they know how to make things happen that way – with a big stick. 
However, the ultimate hurdle this type of manager faces is low morale, which leads to low motivation, and eventually poor performance and high staff turnover.  Very quickly the costs of this approach can easily outweigh the benefits. 
Sometimes we will meet the laid back or 'laissez-faire' manager whose 'hands off' approach means employees have the freedom to perform in their own way and their own time. This approach does assume a level of competence, which is the first and obvious danger. However, it can also be very demotivating as staff members 'head' in different directions. There is a general lack of consistency coupled with an often underlying or even obvious chaos. 
There are times when I will discover a business where the management processes are establishing great results, where the business owner is achieving the leverage expected and the business is operating both efficiently and profitably. This begs the question: what are these managers doing that others are not? 
They tend to use a consultative approach to management, recognising the unique characteristics, skills and experience of each team member. They approach the day-to-day operations with an appropriate level of supervision and control, yet allow for autonomy and freedom providing the performance expectations are achieved. These businesses have harmonious, motivated, high producing teams. The expectations are clear, realistic and are closely aligned to good client and customer outcomes. The biggest bonus is that these are the businesses that are growing. 
People management is not simple, nor is it easy for most. Getting it right is the key to establishing a great business and it is clear that no one single strategy will work. Good luck with getting that mix just right for you and your business.  
ABOUT THE AUTHOR
---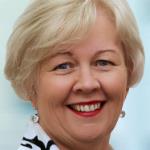 In her 30-year real estate career, Rose Kelly has become well known as a leader in Australian real estate circles. She has been a business owner, property manager and trainer and was the original editor and publisher of The Property Management Journal. Rose recently joined Real Estate Dynamics as a consultant trainer, coach and business analyst in property management.