The past 12 months have seen a 25 per cent rise in real estate jobs posted online. The market for candidates is becoming tighter. Now more than ever it is essential to retain good staff.
Blogger: Sara Young, corporate director - property management, Realmark
All too often, staff members are being targeted by recruitment companies and other agencies, dangling carrots with large dollar figures attached. Often the dollar is insignificant if staff are happy. When making decisions to change jobs, often it is not the financial reward people are seeking. They are often not looking at satisfying their 'tangible wants' but instead their 'intangible needs'. Some examples of these are:
Power and freedom:
Allow your team to know they have a sense of power over their role. Trust in their decision-making and allow them to perform their duties without micro managing. Empower them to make decisions and work autonomously.
Allow them to make mistakes. Creating a 'safe environment' and encouraging openness with errors, seeing any mistakes as a learning exercise, can also help.
You hire professionals, so allow them to act as professionals. Trust them to do their job. If you have the right systems and reporting structures in place, it is easy to monitor that the job is being done correctly, without looking over shoulders.
Love/belonging:
Property managers need to feel loved and appreciated. It's a stressful job and creating a sense of appreciation, love and belonging can make a big difference to the happiness and stability of your team. 
Many smaller offices may have one or two property managers, tucked away in the back corner of the office, whilst the rest of the office is filled with the sales team, leaving the property managers to feel isolated. It is essential to create a sense of 'tribal belonging' for your property managers to balance the isolation.  This can be as simple as including them in meetings or positioning their desk amongst the team. Even in larger teams, a sense of belonging is essential. Team meetings, morning teas or group activities can help. 
It is not uncommon to hear property managers say that they "don't feel appreciated".  A simple reward or even a few words of gratitude go a long way in helping your property manager feel valued.
Competence:
In a role where conflict arises regularly, it is essential that property managers believe in their own abilities. If they start to feel unappreciated or incompetent, then this often results in loss of motivation and feelings of inadequacy. It is at this point that mistakes can start to happen and job dissatisfaction can arise. 
I have found task based KPIs can help reduce this feeling by showing competency and highlighting training needs. These can also be directly linked with reward for performance. 
Stimulation:
I remember when I was at school and had a teacher who ran a regimental class. We weren't allowed to talk or have fun, but instead were buried in books.  Instead of getting great grades, I became bored and frustrated, I day dreamed, interrupted others and in general, my grades dropped and I suddenly hated that class.
This is no different to the workplace. If your team are not stimulated and they are bored, mistakes may happen, less work may get done and staff won't perform at their best. It is essential, especially in the stressful role of property management that your team is stimulated.
This stimulation can be as simple as creating an element of fun in your office and allowing your team to have fun while they work. 
Stimulate your team's creativity. Encouraging innovation and listening to your team's ideas can not only motivate people by giving theme a sense of worth, but it can create innovative ideas for your business to utilise. 
Stimulate their minds. An ongoing training plan, teaching both tangible and intangible skills, is essential. 
Staff turnover is unavoidable, but by meeting the basic needs of your staff, you can help create a culture where people want to stay and where the 'golden carrot' being dangled is nothing in comparison to the healthy, comfortable workplace they already belong to.
ABOUT THE AUTHOR
---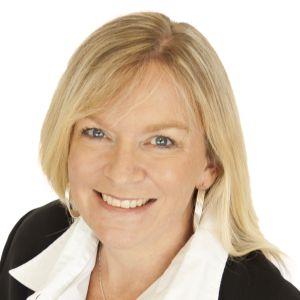 Sara Young is the corporate director of property management at Realmark.
Sara started her career in property management over 10 years ago and today advises and supports a team across 14 offices.
In 2006 Sara won the inaugural REIWA Award for Excellence in Property Management. She went on to achieve this again in 2012. These awards saw her represent WA in the National Awards for Excellence.
Sara strives to find innovative ways to streamline property management practice, enabling property managers to work smarter not harder. Sara is also proud to have helped Realmark create new innovative service practices, resulting in Realmark winning two 2013 Australian Business Awards as well as seeing Realmark secure a place in BRW's 2013 Top 50 Most Innovative Australian Companies.
Sara also has a passion for her team and was proud to train and mentor the 2013 Australian Real Estate Awards Property Management Rookie of the Year.