Credit reporting has been a topic at the forefront of everyone's minds over the past few weeks, given changes introduced to the Privacy Act on March 12.
Blogger: Ruan Burger, managing director, TIME Home Loans.
While there has been much speculation regarding the repercussions the changes will have, the reality is that we are still at least six months away from really understanding the impact on the finance industry and, of course, consumers.
One of the biggest unanswered questions is whether lenders will actually choose to opt into the new credit reporting system. They can choose not to participate if they wish, and initial indications were that lenders were choosing to do just this.
The changes mean that the 'negative' credit reporting system currently in place - in which negative credit events such as defaults are recorded on a consumer's credit report - will no longer exist on its own.
Instead, lenders will have more detailed information at their disposal through a new 'positive' credit reporting system, which will include information relating to credit enquiries, account credit limits and repayment histories for debts such as personal loans, car loans and credit cards.
While the changes to credit reporting aim to provide financial institutions with more information with which to make better decisions about lending, it seems that at this early stage, many lenders have indicated they will not be opting into it yet and will instead revisit it once the initial privacy changes have been implemented.
As a result, the true impact of the changes will not become clear until much later down the track, when we know if lenders have opted in or out, and what flow-on effect that has for consumers.
While we must wait to see the full extent of the changes, it's evident that mortgage brokers will be impacted, and in fact, are already feeling the impact to a degree.
For a start, mortgage brokers now need to be even more vigilant when it comes to examining a client's financial history and do more homework behind the scenes to establish a full picture.
It's also likely that from this point on, mortgage brokers will be in greater demand with consumers.
Brokers will be more valuable because they have a vast knowledge of all the lenders and will be able to identify how consumers can make themselves more attractive to lenders and determine which lender is more likely to approve a loan.
This is of course important because information about credit enquiries will be able to be accessed via the new credit reporting system – and it will be beneficial for consumers to make as few enquiries as possible.
If consumers go it alone it could be a nightmare; going from one bank to another will show up on their credit history, and may affect whether they can get access to finance or not.
ABOUT THE AUTHOR
---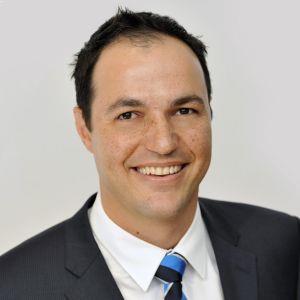 Ruan Burger has been in the mortgage broking business for nearly a decade, starting out in the booming town of Gladstone after working in the banking industry for many years. He formed Time Home Loans early in 2013 after moving to Brisbane and the business has grown significantly since then.
Ruan is a nationally-recognised member of the Mortgage Finance Association of Australia (MFAA). During his career as a mortgage broker, Ruan has won – and been a finalist in – several awards. He won the MFAA Mortgage Broker of the Year award in 2012 and 2013, as well as the MFAA's
Award of Distinction in 2012 and was a finalist for the MFAA's Credit Adviser award in 2014.
Ruan believes it is his 'love of the game', his strategic alliances and colleague morale that promotes his business as a leader in the field.