True synergy between finance and real estate industries can produce business partnerships between finance brokers and real estate specialists.
Blogger: Nathan Swain, CEO at Australian Property Finance.
These are genuine partnerships with business strategies and determined plans, with tangible measurable outcomes and where everyone is on the same page. Australian Property Finance (APF) and RE/MAX Australia is living proof of this.
Do you see the benefit of entering into a referral partnership where your business partner fully expects and is happy to be held accountable for your success through predetermined KPIs?
Wouldn't you prefer to enter into a referral partnership where your partner has real skin in the game? Wouldn't it be great if you could incentivise your referral partners like they were your own staff?
Because we have a true partner relationship with our real estate network, the owners of the real estate offices want to buy into the success of APF brokers as it inherently helps their core business.
Having access to up to 500 people a week because you are partnered with a real estate business that is prepared to deliver this to you through its open home inspections is a great example of what our network can provide.
The APF broker's products and services range – including general insurance, wealth creation and legals – complete the real estate client's experience. The client has every need fulfilled in that real estate office. The real estate agent is able to have more control over the process to ensure success of their own deal. For these reasons, the real estate franchise owner invests in the broker's success, and this degree of investment is a rare commodity in our industry.
In setting up APF with RE/MAX Australia, my research uncovered a fantastic model in Countrywide, which is the UK's largest real estate group, largest mortgage intermediary, largest conveyancer and second largest life insurer. The products offered are the full suite a client is interested in when purchasing a home: estate agency, lettings, financial services, land, new homes, auctions, surveying, conveyancing and property management services. Countrywide has 80 per cent market share from finance volume to sales figures. For example, for $10 million of property sold, Countrywide would write $8 million in loans.
I like this model, as would finance specialists with an interest in increasing their network and taking their broking business to the next level. Now that's something to strive for.
ABOUT THE AUTHOR
---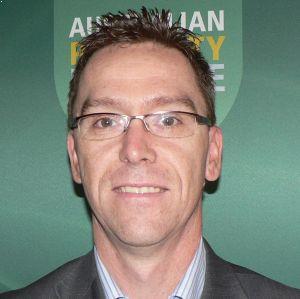 Nathan Swain is chief executive of Australian Property Finance (APF), the product of the RE/MAX Australia and Vow Financial joint venture incepted in August 2013.
His finance career spans more than 18 years, during which time he has successfully run finance teams, managed mortgage divisions for aggregators including Australia's largest, AFG, and for a leading North Sydney chartered accountancy firm. In the nine years prior to his current role, he added vital experience in finance and real estate industry partnerships as a senior mortgage broker with Loan Market.