This is the time of year we really need to look back on our targets we have set for 2014 and make sure we are on track.
 Before entering the second half of the year, now is a great time to set aside an hour or so at the weekend or during your normal week to plan out and do a mid-year review.
Use this time to reflect back on the first six months of the year and make adjustments to your goals for the remainder of the year. 
'Look back' questions:
Key accomplishments:
List my achievements over the past six months?
The things I'm most proud of accomplishing?
Which of my goals did I really miss the mark on?
Relationship development:
The new relationships I have developed?
Which of my existing relationships did I significantly strengthen?
Which relationships have I overlooked or not given enough attention to?
Learning/training:
Did I take the opportunity to learn new strategies and ideas?
What have I learnt most about myself?
What have I learnt most about my career?
Mistakes:
What mistakes did I make?
What mistakes could I have avoided?
What mistakes provided me with the most significant development and learning opportunities?
Time management:
How well did I manage my time?
Have I been focusing my time on the most important things in my life?
Are there any significant 'time wasters' that I need to reduce or eliminate from my life?
When am I most productive?
When am I least productive? 
'Look forward' questions:
Top 3 work-related goals: 
What are my top three career goals for the remainder of the year?
Why are those goals important to me?
What habits and processes do I need to adopt to support these goals?
Top 3 personal goals:
What are my top three personal goals for the remainder of the year?
Why are those goals important to me?
Who can I share those goals with to help hold me accountable to achieving them?
Relationship development:
Which relationships will I focus on strengthening and developing during the second half of the year?
Who do I want to meet and get to know?
Who can most help me achieve my career and personal goals?
Learning and knowledge:
What other areas of learning do I most need to focus on?
What are the new skills I need to develop?
What skills do I need to strengthen?
What is the one skill, if mastered, that would have the greatest impact on the achievement of my goals?
Habits:
What time management habits do I need to develop and strengthen?
What three habits, if developed and sustained, would have the greatest positive impact on my work life and personal life?
What habits do I know I need to drop or replace?
Now is the time to prepare for a strong ending to your year by taking the time to do a mid-year review. Run through the above questions. Write down your answers, then, once a month going forward through to the end of the year, review this information and check your progress.
Once you take the first step - choosing a goal and sticking to it - everything changes.
ABOUT THE AUTHOR
---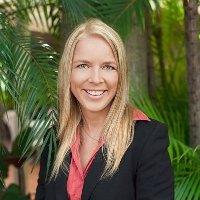 founder and mentor, BDM Academy
Tara commenced work as a trainee property manager following high school and after gaining valuable knowledge and experience became the business development manager at Wide Bay Prestige Properties.
Tara is dynamic, highly motivated and has a strong passion for business development. She has a very strong understanding and appreciates the importance of growth in the property management department.
Tara's major accomplishments include successfully securing 268 listings in one financial year and signing 30 new rental listings in one month.
In 2012, Tara won an all-expenses paid trip to Hamilton, New Zealand and spoke on a BDM panel at the REINZ National Conference.
Tara has previously spoken at the 2011 PPM National Conference about building your property management department and has written articles for the Property Management Journal and Real Estate Jobs Search, providing helpful tips for BDMs.
In 2013, Tara started the BDM Academy and has been contracted to consult for a variety companies throughout Australia and New Zealand. Tara's vast wealth of knowledge in property management growth is sure to interest real estate principals who are looking to grow their most valuable asset and income stream, their rental roll.