One of the greatest challenges the Australian real estate industry faces is the attraction and retention of talent.
Intelligent, honest, hard-working people are critical to your organisation's ongoing success, but now more than ever, good people are hard to find – and hold on to. So many good people have been lost in this industry due to poor management. However, enlightened companies are now realising that our people are not only our greatest asset but our greatest delight as well, when we all work together.
The fusion of high pressure sales and rental departments working harmoniously is no longer a pipedream, but a reality. The multitude of creative energies can and are, being merged in the teams that bite the 21st century workplace bullet, and engage with real intent. That means listening to the Gen Ys, respecting the baby boomers and everyone else in between. Our real estate workplaces have never been so multicultural or so energised, when we let them. The problem is, though, as revealed in a recent Gallup Poll, that 70 per cent of workers are disengaged and would change employers for as little as a five per cent pay increase. This is not great news in an industry that has a history of high turnover. Real estate more than any other industry needs to find ways to engage its people and have them stay long term, for all our benefits.
No one cares how much you know until they know how much you care
Today's leader cannot hide behind the results they once had, and thankfully many have up skilled to become better leaders. They are taking the time to learn about their people, their needs, wants, and to understand who they are and what drives them. Helping your people to be all they can be isn't just good for a harmonious office, it's good for the bottom line too.  Today's real estate leader cares; cares enough to help their people help themselves, the clients and the office. That's a win-win.
Empower your people
It's not just a cliché line; it's a reality for today. What we are seeing in the great offices around the country, are teams that are being freed to do what they do brilliantly! Brilliant agents are creative and they can also be a logistical nightmare if left to their own devices; the balance is found in including them in the decision making process. Your people thrive when given a sense of ownership to accomplish their work; challenge them, have them take on more responsibility, let them assign their own key accountabilities and watch them fly. The creative's of today want to work with those like them, the trick is to create an environment of equality; equality promotes unity, engenders trust, and leads to an environment where your people are encouraged to share their honest and open opinions.
Practice habitual leadership
Brilliant leadership comes from brilliant leaders. How do you become one? You practice. Leadership is all about action; now more than ever you will be judged by your actions, the good news is all you have to be is open to learning. The teams that are surging forward in this game are the ones whose leaders are on the ground with their people. Leaders who are deserving of their team's trust are dependable, reliable, forthright, truthful and honest. This is the age of transparency, the best lead by example; the rest won't be in the game much longer. The best agencies are assigning more importance and resources to retaining their people and by default, attracting the best from elsewhere. They are also taking a bigger slice of the revenue pie.
Introduce a structured in-house collective engagement and unity strategy
What to do to build a brilliant organisation? Take action. Your program must be all action based; be run in-house and include all sections of the business; sales, rentals and admin. Everyone needs a voice and everyone needs to be held accountable.
Schedule weekly group discussions designed to create new habits, growing both the individual and the organisation as a whole.
three-month duration with set individual and team accountabilities, and an end goal focus.
A proven system to uncover all participants' personal neurological motivational touch points, as we all have different motivational drivers.
In today's market, for your organisation to move ahead of your competitors, team engagement must come first. This naturally flows into leadership development and a power culture. The real estate game has changed forever - have you changed to keep your game up?
ABOUT THE AUTHOR
---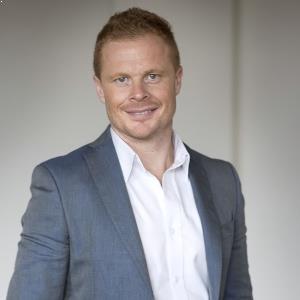 Richard Maloney is the Author of "The Minds of Winning Teams – Creating Team Success through Engagement & Culture". He has been involved in 39 Grand Finals for 24 'Premierships' or 'Championships' and he understands how important it is to have all levels of an organisation '?owing', be it in sport or in business. Richard specialises in the development of high performance teams, individuals and organisations as CEO of Engage & Grow.